Cosmetic Dentistry – Raleigh, NC
Creating the Smile

of Your Dreams
Nobody is born with a perfect smile. Many of those grins you see on the big screen or in magazines have more likely than not been altered with cosmetic dentistry. What you may not have realized, though, is that you don't have to be a big star to enjoy the benefits of these treatments. Any patient who is worried about cracks, stains, or other cosmetic flaws getting in the way of their grin can find an affordable cosmetic procedure for boosting their confidence.
Some patients in Raleigh are reluctant to pursue cosmetic dentistry because they're worried about the extent of the damage already done. There's no need to worry though; no matter what kind of imperfections have cropped up over the years, Dr. Lisk is ready to use the latest dental advancements to leave your teeth looking brighter so that you can smile proudly no matter the situation.
Why Choose Dr. Philip A. Lisk for Cosmetic Dentistry?
Long-Lasting Tooth-Colored Materials
Small Practice with a Friendly Team
Meticulous Yet Relatable Dentist
Veneers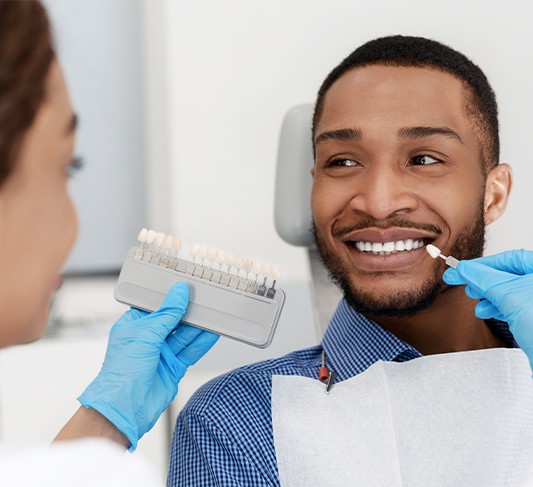 One reason many patients don't seek cosmetic treatment despite having plenty of imperfections they'd like to fix is that they're worried that it will take too long to address each issue individually. Porcelain veneers let us correct multiple flaws at once; these thin sheaths can be placed on the front of your teeth in order to hide all kinds of stains, cracks, misshapen teeth, and gaps. Since they're made out of porcelain, they won't stain easily, so you can safely expect your new smile to last for a long time.
Metal-Free Restorations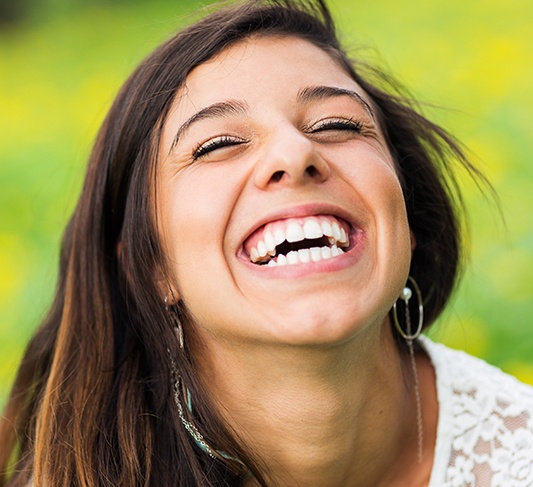 Older patients are surely familiar with noticeably gold and silver restorations being the norm, but thankfully, this isn't the case any longer. Today, Dr. Lisk can offer you the perfect blend of cosmetic value and revitalizing health benefits with all-ceramic crowns, bridges, inlays, and onlays. This biocompatible solution is perfect for patients with allergies/sensitivities to metallic materials, and it's also more comfortable overall for your mouth.
Direct Bonding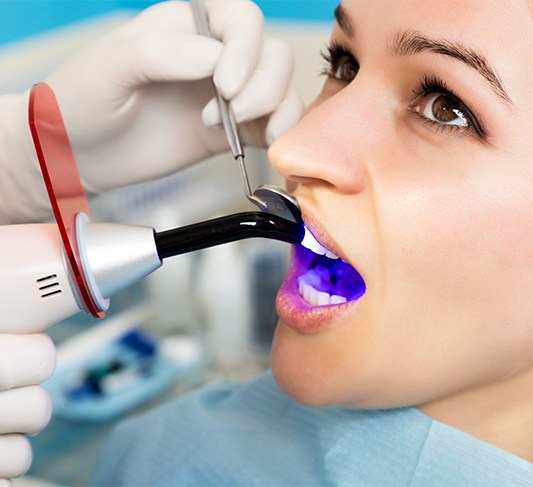 Are you looking for a quick fix for your smile? If you just have a minor chip or a small discolored spot to take care of, you should consider direct bonding. We'll take composite resin – a tooth-colored substance often used for fillings – and apply it to the areas in need of improvement. We'll then carefully mold the material until it blends in perfectly with the tooth, and we'll harden it in place with a special light. The changes made are often subtle, but they can still have an enormous impact on your appearance.
Learn More About Direct Bonding
Teeth Whitening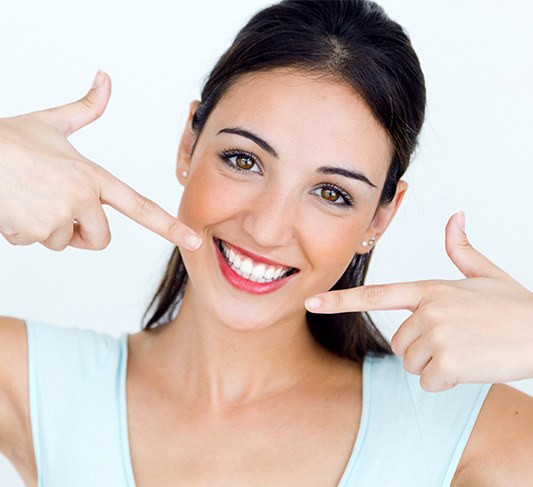 Over the years, your teeth might start looking yellower or darker than they used to. In some cases, the cause is simply enamel that has become thinner over time; in other cases, your teeth may have been stained by some of the foods and beverages you've enjoyed on a daily basis, such as coffee. Whatever the case, you may not be able to get rid of the discoloration using store-bought whitening products; if you want reliable results, you should ask Dr. Lisk about your options for professional whitening.
Learn More About Teeth Whitening
Invisalign Clear Braces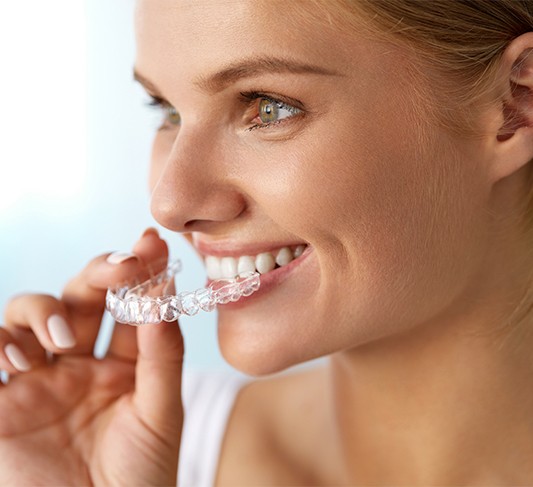 Crooked teeth can be as inconvenient and unhealthy as they are unattractive. If you've been living with uneven teeth for years, now could be your chance to find out what life is like with a straighter smile. Instead of getting traditional braces, you can ask Dr. Lisk about Invisalign. This orthodontic alternative involves the use of see-through plastic aligners that virtually disappear when worn. As you wear them for at least 22 hours each day, your teeth will slowly but surely move towards their ideal positions.
Gum Recontouring/Crown Lengthening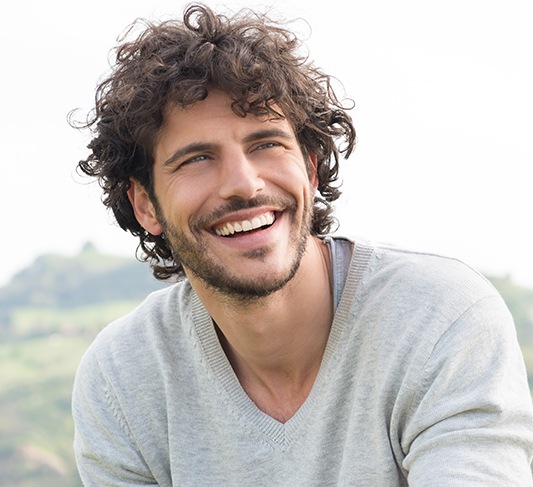 Can you see just a little too much gum tissue whenever you smile? Does the gum line look uneven to you? You can't overlook the effect your gums have on your appearance, but fortunately, gum recontouring gives us a way to remove the unnecessary tissue, leaving your smile looking much more beautifully balanced. We can also perform a similar procedure if we find there's not enough room for us to place a crown or another type of restoration; this treatment is known as crown lengthening.
Learn More About Gum Recontouring/Crown Lengthening
Digital Imaging/Virtual Smile Design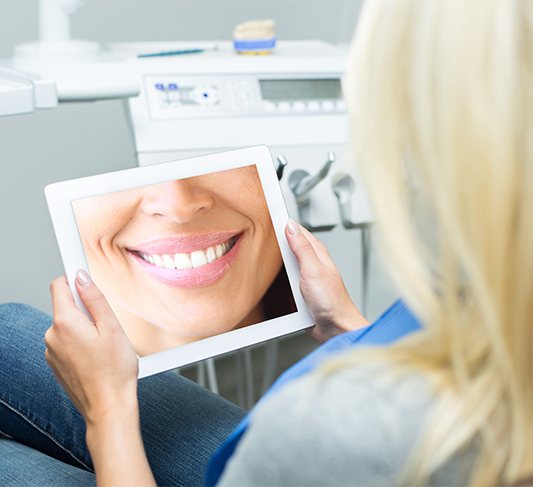 A successful smile makeover relies on excellent planning, which is where our virtual smile design software kicks in. After taking a picture of your teeth, we can adjust the image to show what the results will likely look like once we place veneers, complete a whitening treatment, or perform any number of cosmetic procedures. That way, you have a chance to set your expectations to realistic levels and carefully consider your options before committing to treatment over the long term.
Health Benefits of Cosmetic Dentistry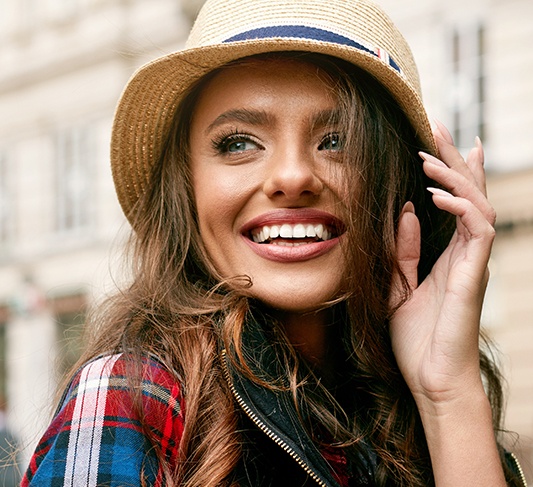 When patients hear the term cosmetic dentistry, they often think of the aesthetic value it provides. Did you know that cosmetic dentistry can help you attain a healthier smile? When your teeth are crowded or oddly spaced, you run the risk of food and bacteria gathering in between. This can promote decay and gum disease, compromising your oral health. Cosmetic dentistry can straighten teeth and close spaces making it easier to keep your smile clean. This means better checkups with less dental disease. We think that's something to smile about!
If you're considering changing your smile for the better, Dr. Lisk offers a complimentary cosmetic dentistry consultation. We'll assess your oral health and determine which cosmetic dentistry services are right for you. You'll receive a customized treatment plan outlining the procedures we recommend, and Dr. Lisk will work with you to provide guidance and answer all your questions. Contact our North Raleigh dentistry practice today and schedule your complimentary cosmetic dentistry consultation.
Understanding the Cost of Cosmetic Dentistry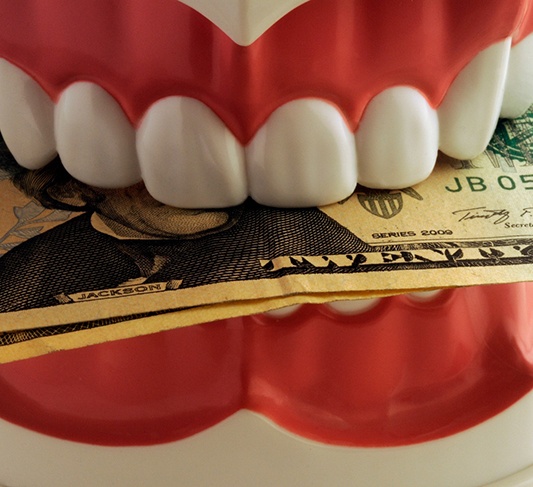 Of course, you might worry that cosmetic dentistry would "break the bank" so to speak. Most of its treatments aren't covered by dental insurance, after all. The truth, though, is that Dr. Lisk will work with you to navigate the costs and find what works best for you. That way, our office can ensure you get the smile you want without exceeding your budget!
Which Cosmetic Dental Service is Right for Me?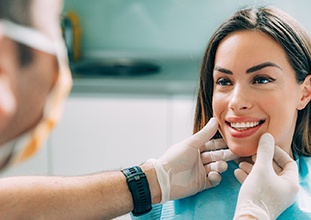 When it comes to cosmetic dental work in Raleigh, most patients want to whiten, straighten, or alter the shape of their teeth. Fortunately for you, Dr. Lisk has various treatment options that can do such things. Some of them include the following services:
Teeth Whitening – Whether done in-office or through an at-home kit, teeth whitening can brighten your smile quickly. That said, it's mid-range in terms of cost and doesn't help with tooth shape or position.
Direct Bonding – Direct bonding is great for small changes, as it uses tooth-colored resin to hide smile flaws and other dental damage. Better yet, the service is quite cheap! In exchange, though it tends to have a short lifespan of three to ten years.
Porcelain Veneers – Veneers can cover various kinds of smile flaws at once, including stains, chips, cracks, fractures, and more. This versatility gives them a high upfront cost, but also makes them quite cost-effective.
Invisalign – Invisalign's clear aligners can treat crooked smiles and tooth gaps, thus improving your looks and your oral health. Even so, it's also a big-time investment and is one of the more expensive options.
Cosmetic Dentistry Can Be a Great Investment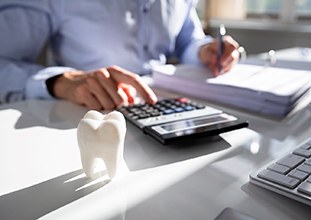 True enough, cosmetic dentistry can feel like a serious financial commitment. It's still worth the price, though, as treatment is also an investment that pays off.
You see, cosmetic dental work offers priceless benefits for patients. Besides transforming your smile, it can also improve your relationships, boost your confidence, and even lead to career boosts! Given such features, you can trust cosmetic dentistry to heighten your quality of life for years to come!
How to Make Cosmetic Dentistry Affordable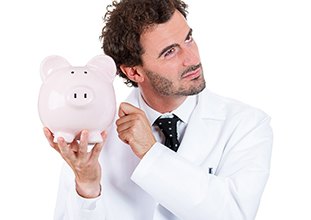 Since cosmetic dentistry is often purely aesthetic, it usually isn't covered by dental insurance. That said, dental practices offer other ways to make its treatments budget-friendly.
For instance, take a look at our Raleigh office's dental savings plan. For just $350 dollars a year, this option qualifies you for a 10% discount on cosmetic and restorative services! It also saves you almost $500 a year on all necessary preventive work.
Dr. Lisk also accepts third-party financing with CareCredit. This program would let you pay for care in monthly installments, often with little to zero interest.
To learn more about affordable treatment, consider booking a consultation with our team. We'd be happy to beautify your smile in a way that saves you money!
Frequently Asked Questions – Cosmetic Dentistry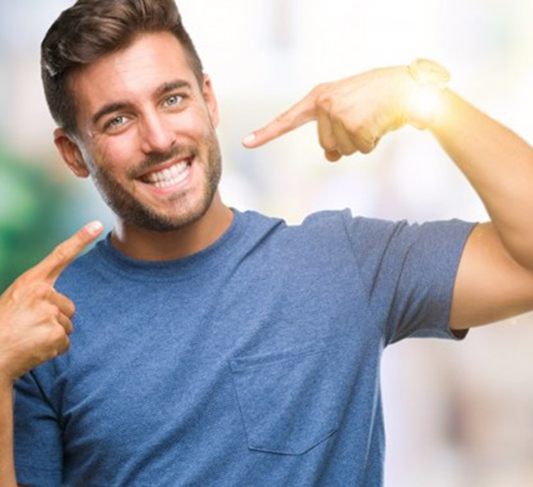 Are you ready to achieve a smile you can truly be proud of with one of our many cosmetic services? If you are, then it's perfectly natural to have a few questions before you begin the process. For your convenience, we've assembled and answered some of the most frequently asked questions about cosmetic dentistry in North Raleigh. If you don't find the answer you're looking for, feel free to give us a call and ask!
How Long Do the Results of Cosmetic Dentistry Last?
The lifespan of your results will depend on which treatment(s) you receive. For instance, gum recontouring is the only cosmetic service we offer that is designed to be permanent. Additionally, the results of Invisalign can last a lifetime if you wear your retainer as directed afterward.
Most of our other treatments, however, will only last a finite amount of time. This could be anywhere from a few months (teeth whitening) to 20+ years (veneers). Generally speaking, the better you take care of your mouth, the longer your results will last. As long as you brush, floss, visit us for routine checkups, and avoid tobacco, you can expect to enjoy a bright smile for quite some time.
What Is the Average Cost of Cosmetic Dentistry?
Numerous factors affect the cost of your treatment, such as what you'd like to correct about your smile and which services will best accomplish that. As a result, there is no average cost of cosmetic dentistry. More often than not, quick and easy treatments like teeth whitening and direct bonding will cost less than custom-made solutions like veneers.
During your cosmetic consultation, your dentist in North Raleigh will develop a treatment plan and give you a personalized price estimate.
Does Dental Insurance Cover the Cost of Cosmetic Dentistry?
Because cosmetic services are often deemed elective, dental insurance does not typically cover them. However, they may make an exception if your treatment overlaps with restorative dentistry, such as in the case of a dental crown repairing a broken tooth. Our practice is in-network with many popular insurance plans, including Delta Dental and BlueCross BlueShield. We'll gladly look over your insurance plan and maximize any benefits you may qualify for.
If you need additional help financing your treatment, we offer low-to-no interest payment plans through CareCredit. As an alternative to traditional insurance, we have an in-house dental savings plan. For a low annual fee, you can receive discounts on most of our services (including cosmetic ones) that are not always covered by insurance, as well as FREE preventive care.