Dentures – Raleigh, NC
Replacing Entire Rows
of Lost Teeth
When you've lost multiple teeth, it can be hard to maintain a nutritious diet, and you may lack the confidence to smile often. It's much harder to enjoy life when you can't enjoy your favorite foods or allow yourself to laugh freely with your friends and family. Dr. Philip Lisk can offer personalized dentures in North Raleigh to rejuvenate your smile and give your quality of life a boost. Call us today to schedule a consultation and get started on having new teeth made to improve your health and confidence.
Why Choose Dr. Philip A. Lisk for Dentures?
Comfortable, Expertly Fitted Dentures
Partnered with Trusted Implant Surgeons
Meticulous Yet Gentle, Relatable Dentist
Who's a Good Candidate for Dentures?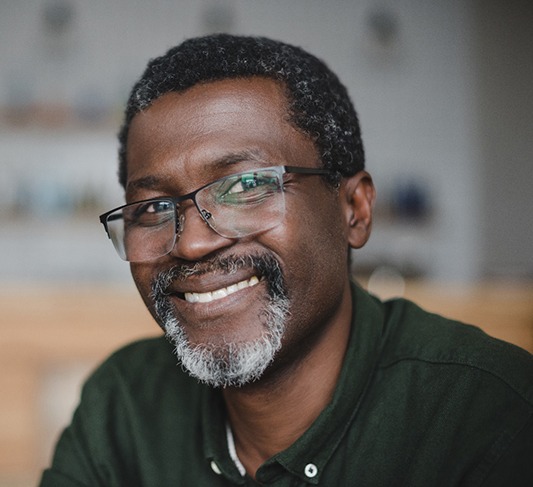 Candidates for dentures generally either have several teeth missing or have lost an entire arch. Different types of tooth loss call for divergent solutions, so we will need to conduct a thorough dental exam during your consultation in order to figure out whether or not dentures are indeed your best option. Any existing issues, such as tooth decay or gum disease, will need to be treated before you receive your dentures; after all, you'll want to be in excellent oral health to fully enjoy your new smile! To learn a little more about what qualifies you for dentures, continue reading below, or feel free to contact us today.
Effects of Missing Teeth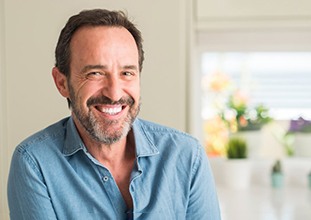 There are several things that could potentially cause you to lose teeth. According to the American College of Prosthodontists, a few of the most common reasons include tooth decay, gum disease, and physical trauma/injury.
However, replacing missing teeth isn't something you should hesitate to take care of. Failing to act can lead to a slew of oral health issues, including potential jawbone deterioration, possible gum recession, and a radically heightened chance of additional tooth loss. Some other effects include facial sagging, difficulty speaking, trouble eating, and lowered self-esteem.
What Qualifies You for Dentures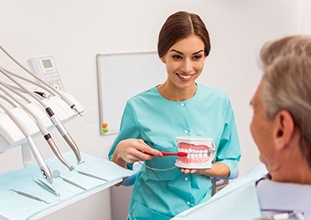 Generally, dentures tend to be a great option for almost all patients who've experienced significant tooth loss or have sensitive teeth or a sizable amount of decay. Of course, you still must have sufficiently healthy gum tissue and a strong jawbone to ensure successful treatment. The number of teeth you're missing can also determine the type of dentures that you receive; there are several options, including full dentures, partial dentures, and implant dentures.
Alternative Tooth-Replacement Options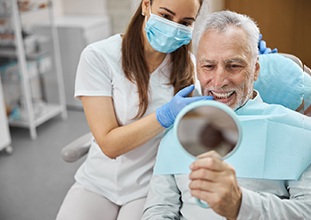 Patients who aren't ideal candidates for dentures aren't entirely out of luck when it comes to restoring their smiles—options like dental implants and dental bridges are also viable solutions! Here's a little more about these two restorations:
Dental bridges: Bridges are usually ideal for patients who are only missing one or a few teeth. They require healthy adjacent teeth surrounding the missing tooth/teeth to support the bridge.
Dental implants: For a more stable and lasting solution, you can opt for dental implants. These consist of titanium posts surgically embedded into your jawbone, replacing the entire structure of missing teeth from the roots to the crown. That said, you must have adequate jawbone density to be eligible for this treatment option. While they're more expensive than dentures, they're life-changing and cost-effective in the long run!
Learn More About Dental Bridges
Types of Dentures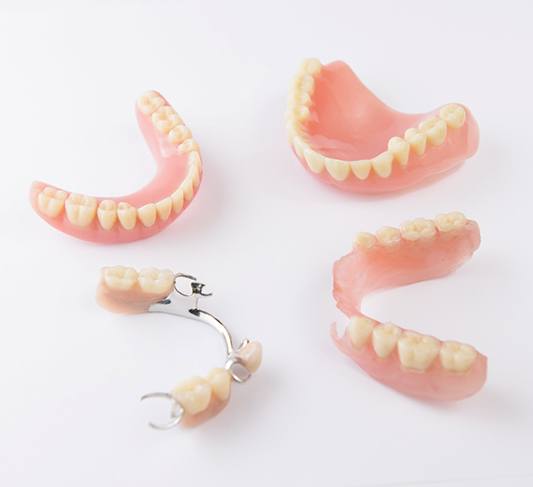 Today's dentures are sleeker and more comfortable than the prosthetics you may remember your parents or grandparents using. They also look very natural due to the materials used to make them. As for the kind of denture you receive, it largely depends on how many teeth you're missing as well as your unique dental health needs. We can recommend one of the following options depending on your situation.
Partial Dentures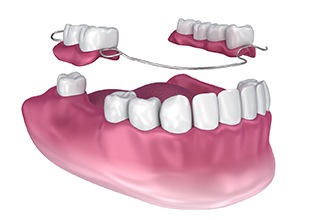 Sometimes you may be missing several teeth scattered throughout the upper or lower arch. A partial denture can be designed to replace the specific teeth that are missing. The gum-colored base is attached to the rest of the smile via clips that fit around the existing teeth. This is the better option if you just want to fill in some gaps while keeping your natural teeth.
Full Dentures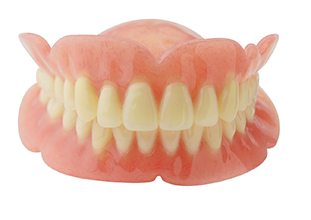 When you have lost all or most of your teeth (or need to have an entire arch removed as a consequence of a serious oral health problem), a full denture can be used to replace the entire row at once. One of the benefits of full dentures is that they help support the facial muscles and lip so that they don't sag. This helps you maintain a youthful appearance in addition to being able to speak clearly and eat nutritious foods again.
Implant Dentures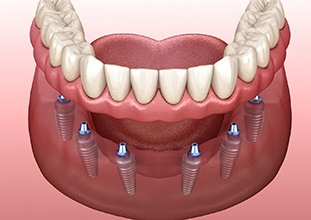 If you've worn dentures for a long time, you may want to think about upgrading them with dental implants. An implant is a small titanium post that is surgically inserted into the jaw. It can fuse with the jawbone and act as a root for your dentures. Implants are known to help stop bone loss and improve the chewing power of prosthetic teeth, and they also help stop dentures from slipping or clicking at awkward times.
The Benefits of Dentures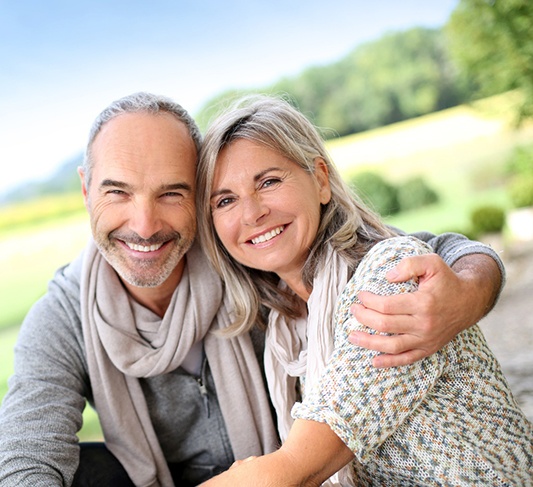 Dentures have remained a popular tooth replacement solution for decades, and it's easy to see why. With all the challenges that come with missing pearly whites, such as chewing comfortably, talking fluently, and smiling confidently, regaining your full smile can be life-changing! Whether you've lost some, most, or all of your teeth, you can be sure to enjoy plenty of advantages with your new durable and reliable restorations. Keep reading to learn some of the essential benefits of dentures that can help improve your overall quality of life.
Psychological Benefits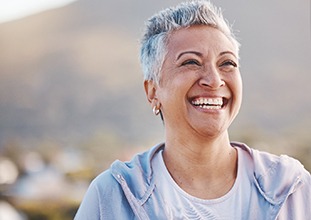 If you're missing several or all of your teeth, it's common to feel insecure and want to hide your smile. This can even make some people unwilling to participate in social settings, which can hurt their emotional and psychological well-being. However, by renewing the appearance and function of your smile with dentures, you'll be able to enjoy showing off your beautiful grin again. This can drastically boost your self-esteem as well as reduce anxiety about your look, chewing ability, speech, and more!
Clearer Enunciation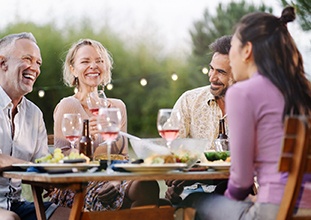 Having some of your teeth missing can make it difficult to speak clearly. To pronounce phrases and words, your tongue and lips have to be properly positioned. If you can't touch your tongue to your teeth, some sounds can be challenging to make. Since dentures replace your missing pearly whites, they'll help you enunciate your words more clearly when talking. Although you'll have to undergo a short adjustment process and practice often, speaking should feel increasingly more natural over time.
Improves Nutrition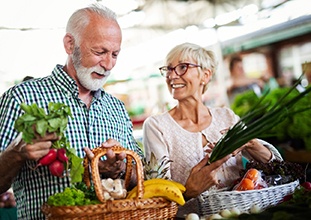 While many nutritious foods are soft, other vitamin-rich options can be tough to bite into. These can include lean proteins and even fruits and veggies. If you can't chew all of your food properly or comfortably, it can cause you to experience things like malnutrition and indigestion. With dentures, you can regain your ability to chew effectively, which will allow you to expand your diet to include more nutrient-dense meals. This in turn will help you promote better overall health by consuming the essential nutrients your body needs!
Preserves Oral Health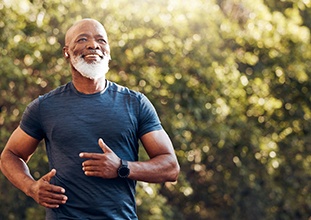 Did you know that any remaining natural teeth can begin to shift to fill in gaps in your smile? Unfortunately, this can increase the risk of further tooth loss if left untreated. By receiving properly fitted dentures, you can help replace your missing teeth as well as keep your remaining ones in their positions. Your restorations will also help withstand the pressures of chewing, minimizing the chance of wearing down your natural teeth.
Expands Opportunities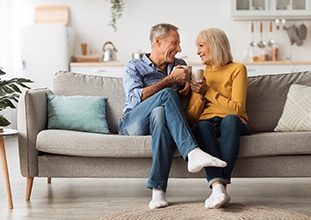 One of the first things people notice about you is your smile. Whether you're out on a first date or going into a job interview, you'll want to look your absolute best for the occasion. By restoring your missing teeth with dentures, you can feel more confident about your appearance, which will show tremendously in the way you present yourself. With your full smile, you can improve your opportunities in both your personal and professional life.
Understanding the Cost of Dentures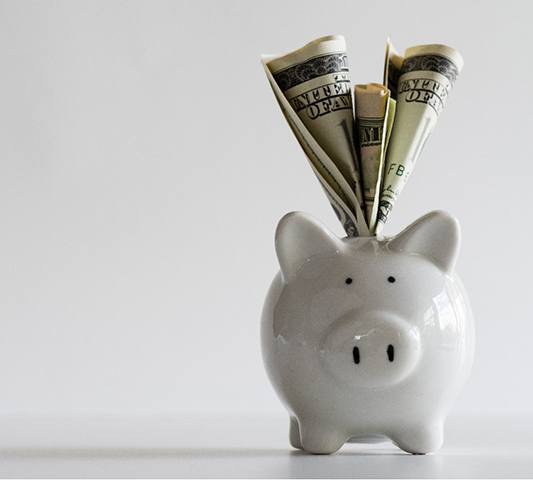 Just like any other dental restoration, the cost of dentures will vary from person to person based on a variety of different factors. There are all sorts of things that contribute to the price. During your initial consultation, we'll be able to determine exactly how much your new restoration will cost. Until then, here are some things for you to take into consideration.
Factors that Affect the Cost of Dentures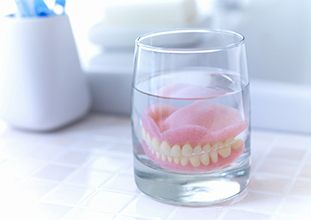 There are a few main factors that will contribute to the cost of dentures:
The preparatory work that you need before you're able to get your restoration will contribute to the overall cost. This includes gum disease treatment and tooth extractions.
The materials to create your dentures, like acrylic and porcelain, will affect the cost.
The number of teeth that you are needing to have replaced has a direct relationship to the cost. Usually, the larger the restoration, the more you can expect to pay.
Remember that cheaper dentures don't mean better when it comes to dentures. By opting for budget dentures, you are much more likely to require frequent repairs and replacements. When you invest in a quality restoration, you will notice the difference.
Are Implant Dentures More Expensive?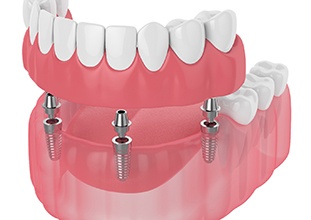 Implant dentures cost more than traditional dentures, but there is a good reason for it. Instead of being supported by the shape and suction of the gum tissue, implant dentures are held into place by a series of dental implants that are placed into the jawbone via a surgical procedure. This allows for many additional benefits, like being more lifelike and having additional stability. You don't need to replace them every 5 to 7 years either. Dental implants are made to last for several decades.
Does Dental Insurance Cover Dentures?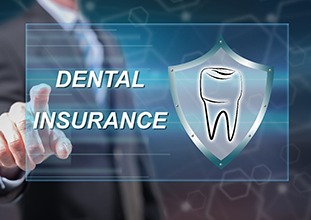 In most cases, you can expect some level of coverage for dentures. Many insurance plans cover up to 50% of your treatment, but this varies depending on the plan that you have. Our office is in-network with some of the most popular dental insurance providers in the country, including Delta Dental, Blue Cross Blue Shield, and Careington. If you have any questions regarding your plan and what it covers, give us a call!
Other Options for Making Dentures Affordable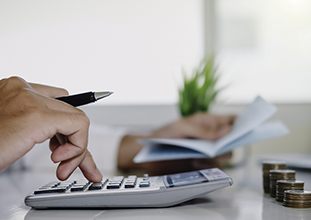 If you don't have dental insurance, this doesn't necessarily mean that you will be left completely on your own. With our Dental Savings Plan, you can save on all dental treatments completed in our office. We also work with CareCredit – a third-party financing company that can split the cost of your treatment into manageable monthly installments with little to no interest. Talk to one of our friendly team members to learn more.
To learn exactly how much your dentures will cost, schedule a consultation with us. We're looking forward to restoring your smile!
Denture FAQs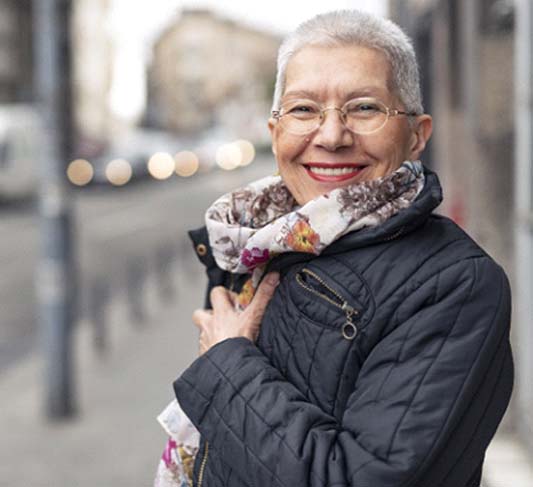 Dentures are a life-changing tooth replacement option for people who are missing several, most of, or all of their teeth. However, replacing your missing teeth is a huge decision, so it pays to be well-informed. Here are the answers to some of the most common questions we receive about dentures in North Raleigh. If you don't see the information that you're looking for below, give us a call . We'd be happy to tell you more about the restoration and get you started with a consultation.
Should I Have All My Teeth Pulled to Get Dentures?
Repairing a damaged tooth whenever possible is always preferable to replacing it. Tooth extractions of any kind will only be recommended if deemed absolutely necessary, like when a tooth is too damaged to save thanks to extensive decay, severe infection, or trauma that's broken off most of the enamel. If all of the teeth in an arch are decayed or infected with gum disease, replacing them with dentures may be a viable option, but your dentist will always explore all of your options before recommending extractions for dentures.
Can I Sleep with My Dentures?
Dentists generally recommend taking your dentures out at night when you go to bed. When you first get your dentures, you'll typically be told to keep them in your mouth for 24 hours, including when you sleep. After that, you should be taking them out every night. Wearing dentures restricts the circulation in your gums, leading to soft-tissue irritation and potentially speeding up ridged resorption. Taking dentures out at night gives the gums a chance to recover and get the nutrients they need while you sleep.
Will It Hurt to Get Dentures?
If you need to have teeth extracted before you get dentures, you're likely to experience some discomfort after the oral surgery. This can be managed with recommended over-the-counter and prescribed pain relievers. Discomfort should improve 3 to 5 days after your procedure. When you first receive new dentures, some minor irritation may occur while your mouth adjusts to the new appliance. The amount of time that this will last varies from person to person. If discomfort persists, give us a call.
Will Dentures Change the Shape of My Face?
When you lose your teeth, your facial muscles will begin to sag, and this can give your face a sunken appearance. Getting dentures will mean providing support to the facial muscles that have collapsed, therefore improving your appearance. Ill-fitting dentures may not give your facial muscles the proper support they need, so it's important that it fits perfectly in your mouth. If you realize that your denture is no longer fitting properly, you should have it refitted as soon as you can.