Dentures – North Raleigh, NC
Helping Patients who

Have Lost All Their Teeth
Do you want to eat well and smile often? That can be difficult to accomplish if you're missing multiple teeth. Not being able to eat your favorite foods or laugh with friends and family diminishes your quality of life at a time when you should be enjoying yourself. Don't let missing teeth steal your health or your confidence. Dr. Philip Lisk offers dentures and partials that rejuvenate your smile and your life.
Why Choose Dr. Philip A. Lisk for Dentures?
Comfortable, Expertly Fitted Dentures
Partnered with Trusted Implant Surgeons
Meticulous Yet Gentle, Relatable Dentist
Full Dentures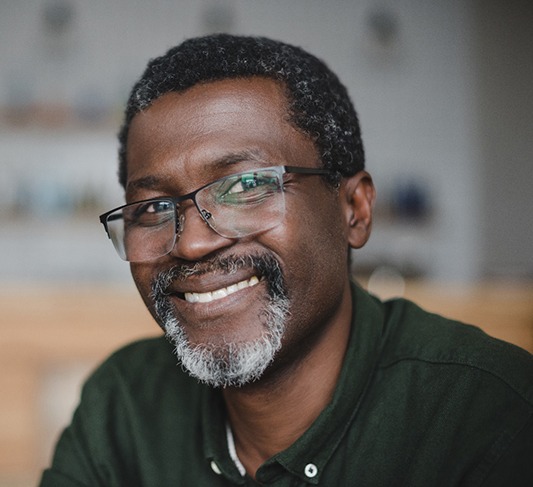 A high-quality denture may be prescribed by Dr. Lisk if you have lost most or all of your teeth, or if an entire arch has been removed due to dental disease. Dentures are custom-made removable replacements and help to support the facial muscles and lip so they don't sag. This helps you too look younger, speak more clearly, and improves oral and overall health by giving you the ability to eat nutritious foods.
Partial Dentures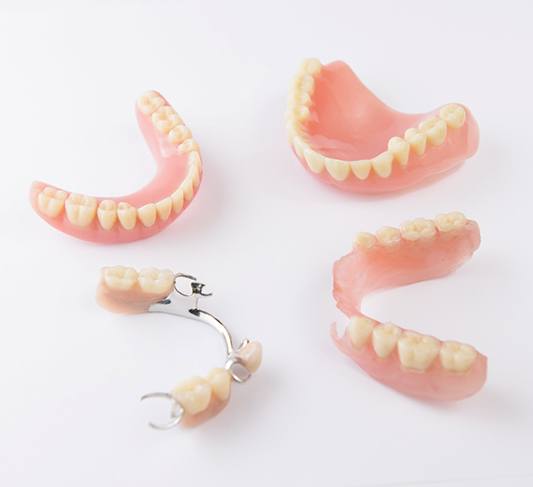 For patients who are missing several teeth scattered throughout the arch, Dr. Lisk offers partial dentures. Removable partial dentures consist of replacement teeth attached to a gum-colored base and attach with clips to fit around the existing teeth. A partial denture is a simple and cost-effective method of replacing teeth and offers a more youthful appearance for many patients.
Implant-Retained Dentures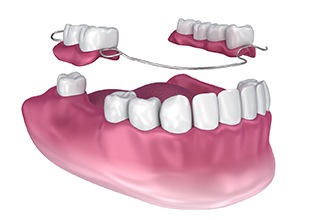 If you've been a denture wearer for a while, you know the challenges you face. As gums and bone shrink due to tooth loss, a denture or partial denture may begin to slip or click. This can cause discomfort and embarrassment. Dental implants are an advanced tooth loss therapy that can also anchor prosthetics for a secure fit. A small titanium post is inserted under the gums and once healed, attached to a custom-made prosthetic. Because dental implants replace the tooth root, they halt bone loss and offer a solid foundation for your denture or partial.
Discussing Your Options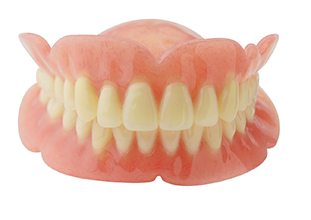 After a thorough examination of your teeth and gums, Dr. Lisk will discuss your denture or partial denture options as well as answer any questions that you might have. If oral surgery is required before placing dentures, we'll refer you to a trusted colleague and collaborate to provide you with the best possible care. Dr. Lisk will take impressions that are provided to our dental lab who fabricate your denture or partial to our exact specifications, including tooth size/shape and gum color. Your handcrafted prosthesis will be fitted for maximum comfort and stability.
If you're in North Raleigh, Cary, Morrisville, Knightdale, or Wake Forest, and are ready to regain your confident smile, contact us for your appointment today. Our North Raleigh restorative dentistry office offers a complete range of family dental care. Dr. Lisk and his caring team are accepting new patients and look forward to seeing you.