Dental Insurance – Raleigh, NC
Understanding Your Dental

Benefits and Coverage
Investing in dental insurance is a wonderful way to care for one of your most important assets -- your smile. If you are a member of a Delta Dental, Blue Cross Blue Shield, Careington, or any other PPO insurance plan, keep reading to find out how our friendly team of insurance experts can help you make the most out of your investment! Our Raleigh patients appreciate visiting the dental insurance-friendly team at Dr. Philip A. Lisk's office.
How Does Dental Insurance Work?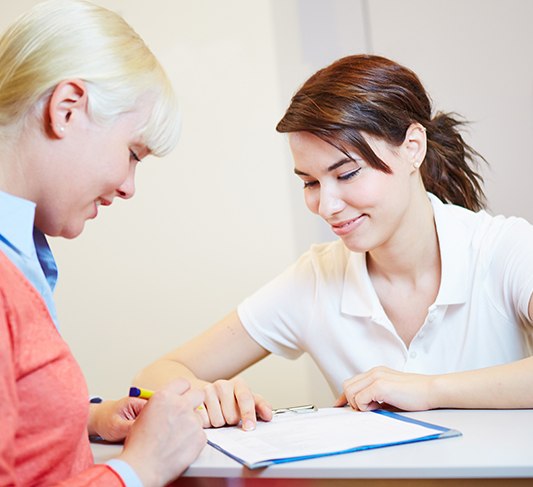 Dental insurance isn't exactly like your medical insurance. Instead, it works sort of like a benefits plan at your dentist's office. You or your employer pay upfront every month for benefits you can use throughout the year. Dental insurance premiums (the monthly payment) usually hover around $50/monthly for an individual and $150/monthly for a family. In exchange for this amount, you may be eligible for up to $1,500 worth of care throughout the year. Most dental insurance plans are set on the calendar year, and unused benefits usually do not roll over from one year to the next. We can help you be strategic with your insurance to ensure you really make the most out of your benefits each year.
Your In-Network Dentist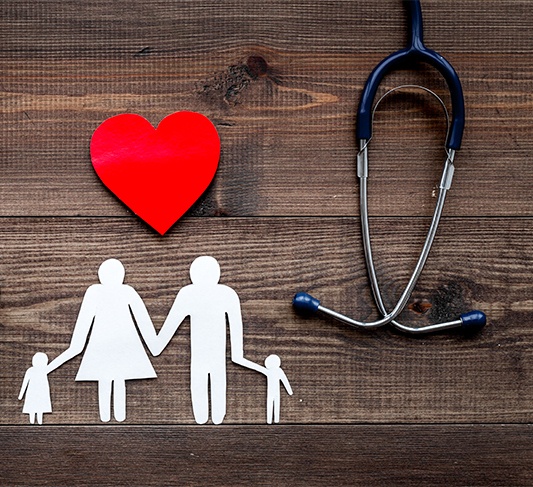 The best way to make using dental insurance a breeze is to visit an in-network dentist, meaning someone who has come to a contractual agreement with your insurance company to provide services at a predetermined lower rate for you. An out-of-network dentist in North Raleigh is not obligated to offer the same discounts and coverage. You may still be eligible for the same savings with a dentist who is not in your network, but you will be required to pay costs of care out of pocket and wait for a reimbursement to come later (sometimes much later -- if at all).
Our office is in-network with some of the country's biggest dental insurance providers, including the following:
Delta Dental
Blue Cross Blue Shield
Careington
Ask our friendly team if we accept your insurance!
No matter who your dental insurance provider is, however, your dentist in North Raleigh will always work to help you stretch your coverage to ensure you are getting the most out of your investment. Our team is well-versed in the ins and outs of dental insurance, and we love helping patients save on high-quality dental care!
Don't Let Your Insurance Benefits Slip Away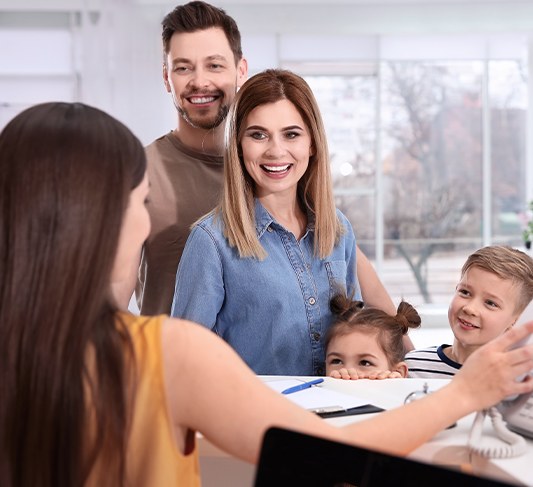 Your dental insurance plan should completely cover preventive care, chiefly the six month checkup and cleaning with an annual set of X-rays. By making time to take advantage of this FREE benefit, you can feel confident knowing you are doing your part to prevent tooth decay and gum disease for a lifetime of healthy smiles. These twice-annual visits are completely covered -- so don't let them slip away this year!
Learn More about Dental Insurance Today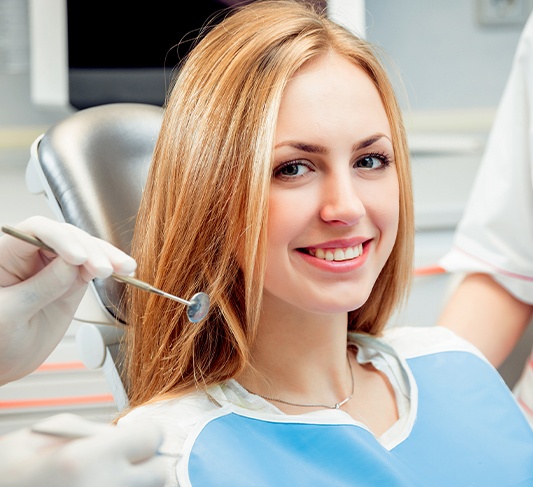 If you are interested in learning more about your dental insurance benefits and how we can help you make the most out of your investment at our North Raleigh office, we invite you to get in touch with us today! You can also request an appointment conveniently online.