Meet the Dental Team – North Raleigh, NC
Our Dedicated Dental

Professionals Serve You
The hardworking hygienists and support staff at Dr. Lisk's practice are not only focused on providing you exceptional care and helping you plan your treatments and finances. They're also here to make you feel like you're visiting a second home. Putting patients at ease, especially ones that may feel nervous about their care, is just one of their many specialties. By checking out their detailed bios below, you'll find building a relationship with them to be easier than ever!
Jackie, Office Manager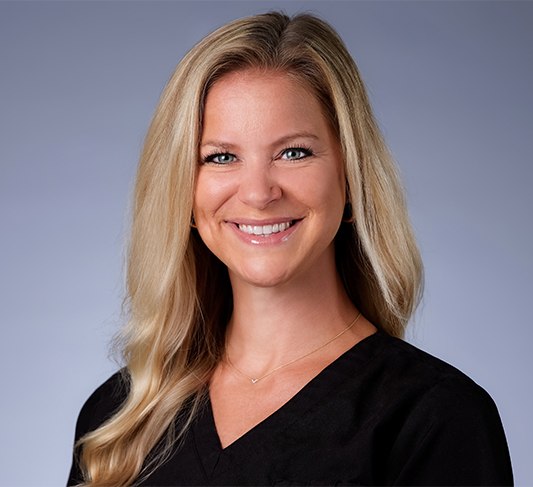 Jackie is from Farmingdale, NY and studied at Liberty University. She also has advanced training in dental sleep medicine and medical billing; she handles all communication with primary care/sleep physicians and sleep labs for our patients! As one of the first people they meet, she loves helping new arrivals feel comfortable and at ease from the moment they walk through the front door.
Away from work, Jackie enjoys spending lots of quality time with her boyfriend Bobby, their dog Goose, and the rest of her family. Some of her favorite hobbies include going to the beach, rock climbing, working out, and staying active.
Nicole, Patient Treatment Coordinator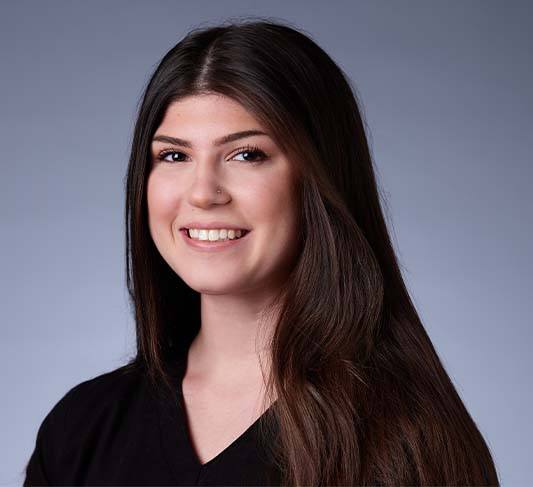 Originally from Youngsville, Nicole studied at Wake Tech Community College. Today, what she enjoys most about being our patient treatment coordinator is getting to help create a comfortable environment for patients while also building meaningful relationships with them!
Nicole has a small family, but they are very close. Her mother works in healthcare and was actually the one who inspired her to go into the field in the first place. She also has a twin named Noah and a rescue dog named Coco who loves cuddling. When she isn't busy at the practice, she spends a lot of time cooking, with the shows Chopped and Beat Bobby Flay as inspiration. She also enjoys working out, taking her dog on walks, spending time with loved ones, and volunteering at animal shelters.
Kim, Dental Hygienist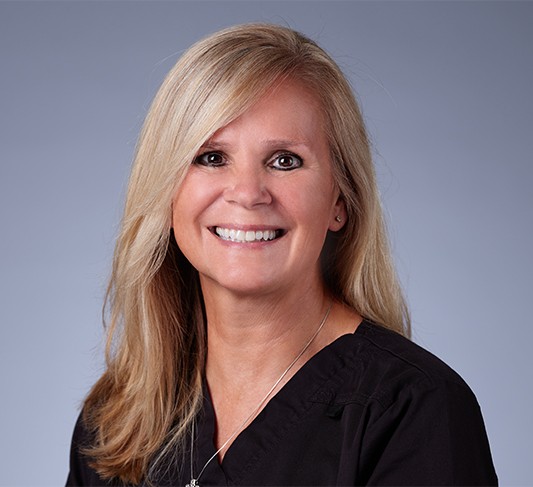 Kim has her Bachelor of Science from the University of Iowa, and her overall career in dentistry impressively spans 35+ years! She feels lucky to partner with such wonderful teammates and patients here at Dr. Lisk's practice.
Kim has lived in the Raleigh area since 1991. She and her husband Mike have two grown children named Thomas and Lauren. When she isn't busy at the office, her favorite hobbies include spending time at the beach, visiting the kids and their families, reading, running with friends, and walking her crazy dogs. She's also recently gotten into baking and decorating cakes! There's still a long way to go with this new hobby, but she sure is having fun trying.
Shannon, Dental Hygienist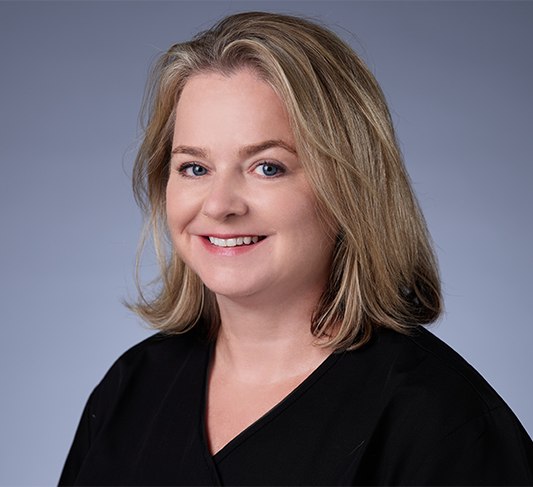 Shannon is relatively new to our team, but her overall career in dentistry covers nearly 25 years so far. She has her Associates in Dental Hygiene, along with advanced training in periodontal therapy. What she enjoys most about her position today is that all of the patients are treated just like family. She and her coworkers share a common goal of helping people achieve healthy, sparkling smiles in a very safe, clean environment. She genuinely loves coming to work every morning!
Shannon and her partner Kenneth have two dogs (a Boston Terrier and a Hound Dog mix) at home, as well as a small apiary. Beekeeping is one of her biggest hobbies outside of work, along with boating and traveling. She also spends a lot of time assisting the Reserve US Armed Forces with dental readiness in preparation for deployment.