Restorative Dentistry – North Raleigh, NC
Protecting Your Decayed

or Weakened Teeth
A healthy smile comes from healthy teeth and gums. Dr. Philip Lisk offers a complete spectrum of restorative dentistry therapies that have you looking and feeling great. In fact, we like to refer to restorative dentistry as rejuvenation dentistry, because that's exactly what it accomplishes. Your teeth and your confidence will be rejuvenated.
Why Choose Dr. Philip A. Lisk for Restorative Dentistry?
Highly Durable Tooth-Colored Materials
Very Meticulous, Detail-Oriented Dentist
Team That Cares About Their Patients
Dental Crowns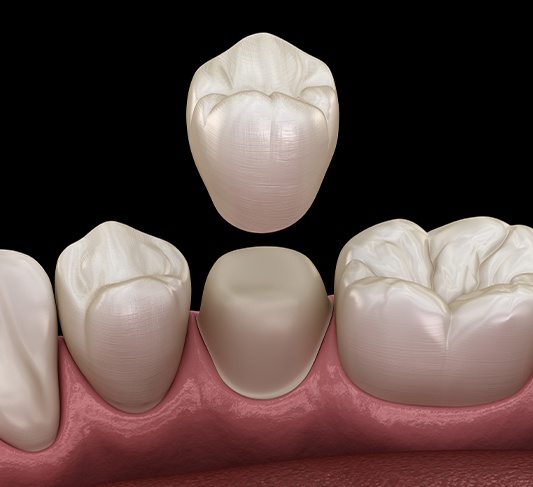 Dental crowns are hard to beat when it comes to versatility. We can use them to hold weakened teeth together, restore the shape and size of badly broken teeth, cover severe discoloration, and even replace teeth (by attaching them to dental implants). Today, dental crowns can be made of many different materials; dentists have used metal amalgam crowns for years, but porcelain crowns are highly recommended for those worried about the appearance of their smile.
Learn More About Dental Crowns
Tooth-Colored Fillings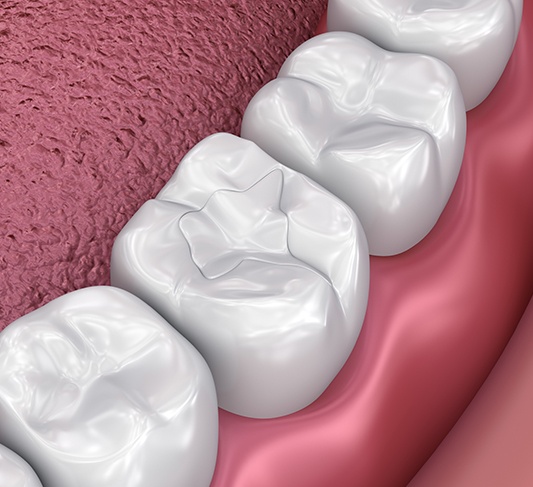 Here in North Raleigh, Dr. Lisk would be happy to replace your traditional amalgam fillings with stronger, more aesthetically pleasing composite restorations. These fillings are shaded and contoured to match your existing smile for a virtually seamless result. Additionally, they actually allow us to preserve more of your natural tooth structure, and because they don't have any metallic components, they're not susceptible to discomfort because of temperature changes.
Learn More About Tooth-Colored Fillings
Inlays & Onlays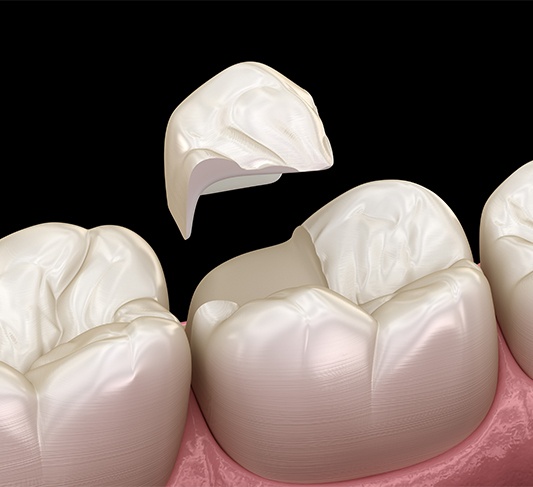 Inlays can be used in place of fillings in order to replace small amounts of tooth structure that were lost to decay. Onlays are placed inside the tooth but extend to cover the chewing surface. Both types of restorations are customized to reverse the specific damage done to your unique smile. Just like crowns, inlays and onlays used to be made out of gold, but now we can use porcelain that has been carefully shaded to match your natural enamel.
Learn More About Inlays & Onlays
One-Visit Restorations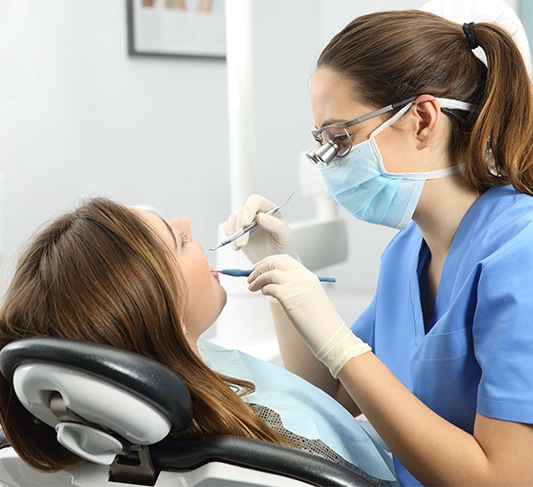 Traditionally, dental crowns need to be made in a laboratory separate from your dentist's practice. That means you would have to wait a matter of weeks before receiving the final restoration. But thanks to modern techniques, it's possible to design the crown, create it in our office, and place it during the same visit. That means you won't have to make room in your schedule for multiple appointments or take care of a temporary crown.