How to Choose the Best Dentist – North Raleigh, NC
A Comprehensive Guide

All Patients Should Consider
Picking any dentist from the large number of options available across North Raleigh can be a real struggle. When it comes to picking the best dentist in North Raleigh for you and your family, you may find yourself feeling frustrated. Skilled Raleigh dentist, Philip A. Lisk, DDS and his dedicated dental care team know how important it is to pick the best office for you. We work diligently to create an environment where patients feel welcome and relaxed throughout their time with us, and our skilled professionals offer comprehensive dental care that exceeds the highest expectations in our state-of-the-art dental office. On this page, we'll walk you through some of the considerations that can make a dentistry practice right for you, and we hope you'll consider trusting our team with your dental care needs. If you want to learn more about what makes Dr. Lisk the best dentist in North Raleigh, give our team a call. We'll be happy to answer your questions or schedule a consultation, so you can visit our office.
Get to Know the Practice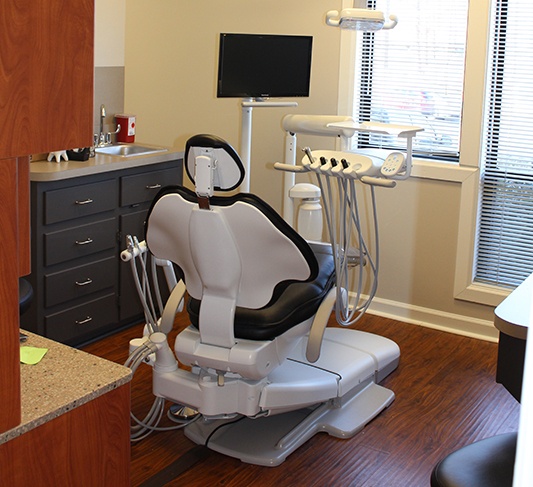 Anyone who's had a bad experience in a dental office will tell you right away what went wrong, and in many cases, it's the same thing – poor service. The most skilled dentists may have horrible chairside manner, and when dental team members never care enough to learn your name or get to know you, visiting the dentist feels like a chore. At Dr. Lisk's office, our team truly goes the extra mile to make visiting us a positive experience. We want our patients to look forward to coming back to see us every six months, and we always look forward to seeing them. Our office is comfortable and family-friendly. If you want to get to know us a little better, you can tour the office online or schedule a consultation. One of our team members would be happy to show you around.
Ask About Patient Amenities & Technology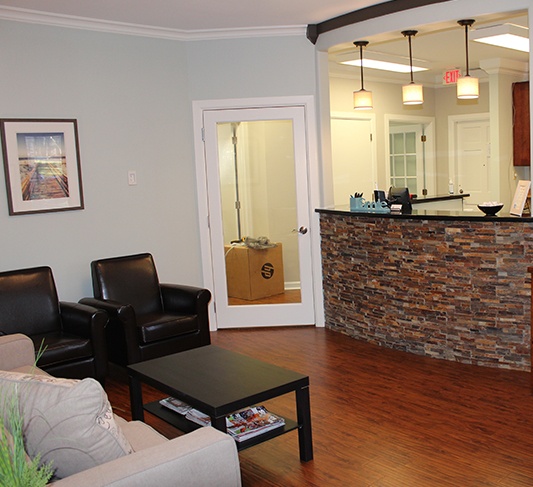 Many patients don't ever consider amenities or technology and how they can impact a dental office environment. However, the right technologies in a comfortable setting can make even the least pleasant dental work a little more bearable. At our office, we have an all-digital, integrated treatment system. From photos that show your smile from the dentist's perspective to help you understand treatment concerns to digital x-rays and paperless charts, we have streamlined your dental care experience from start to finish. Are you forgetful like we are? We'll be happy to send you texts or emails reminding you about your appointments. When you arrive in our office, a caring team member will greet you warmly, and you'll be invited to relax in our homey waiting room that looks and feels more like your living room at home. We also offer complimentary beverages while you wait. In the treatment room, you'll have access to pillows, blankets, and satellite TV to help you feel relaxed throughout your time with us. If you ever need anything, please let us know. We truly go the extra mile to exceed the highest patient expectations.
Prepare for Your First Visit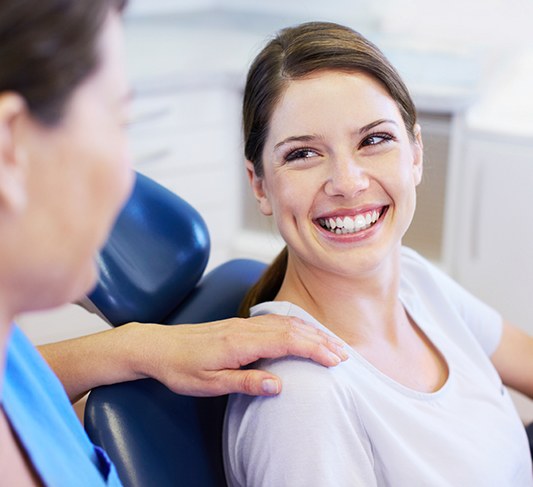 Before scheduling your first appointment with any dental office, you should review their insurance, financing, scheduling, and treatment policies. Many dental offices post information about these policies online. If not, you may want to schedule a treatment consultation to discuss some basics. A few questions you may want to ask before scheduling treatment with a dental team include:
Do you take my dental insurance?
How do you bill for advanced treatments?
Do you offer financing options?
Do you charge fees for changing appointment dates?
Can I bring my entire family to visit on the same day?
At what age do you begin treating patients?
Our North Raleigh dentist and team are happy to process and file dental insurance claims for most PPO providers. We also offer an in-office dental savings plan for those patients who don't have traditional insurance plans. We do bill for our services at the time of treatment, and our office accepts cash, check, and major credit cards. We work with CareCredit to offer financing options for advanced treatments. We try to be flexible with appointment scheduling, but it is always appreciated when patients make it to their scheduled visit. We have times available as early as 7 a.m. all the way to 6 p.m., so most patients have no problem fitting treatment into their schedules. We are also happy to welcome the entire family on the same day, setting aside a block of appointments to see everyone. We welcome patients of all ages from age 1 to 101.