Dental Bridges – North Raleigh, NC
Lost One or More Teeth?

Call Us
If you're dealing with a gap in your smile caused by a missing tooth, it's time to consider a fixed bridge. Why? Just one missing tooth can change the overall dynamics of your teeth and your bite as well as present oral health issues. Existing teeth may shift and rotate into the open space in order to balance biting forces across the remaining teeth, and jawbone atrophy and gum disease can cause additional tooth loss in as few as 4-8 years.
You don't have to live with a missing tooth, or the diminished self-esteem and chewing, speaking, and biting problems that occur. Dr. Philip Lisk offers fixed bridgework as a part of his restorative dentistry therapies at our North Raleigh dental practice. Fixed bridges replace the missing tooth, restore your confidence, and give you a reason to smile.
Why Choose Dr. Philip A. Lisk for Dental Bridges?
Highly Lifelike Crowns and Pontics
Welcoming Dental Environment
Meticulous Yet Relatable Dentist
How do Fixed Dental Bridges Work?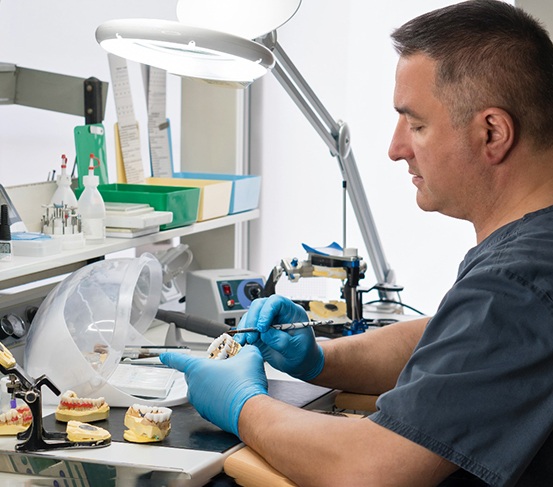 A fixed bridge utilizes two healthy teeth adjacent to the missing one and are referred to as abutment teeth. The prosthetic tooth, or pontic, floats between these abutment teeth forming a bridge to span the gap. Fixed bridges are fabricated using different types of material including metal, porcelain, or a combination of both. Dr. Lisk will always consider the aesthetics of your smile and chooses porcelain whenever possible. Our dental lab provides beautifully handcrafted porcelain fixed bridges that are matched to blend seamlessly with your existing teeth.
Benefits of Dental Bridges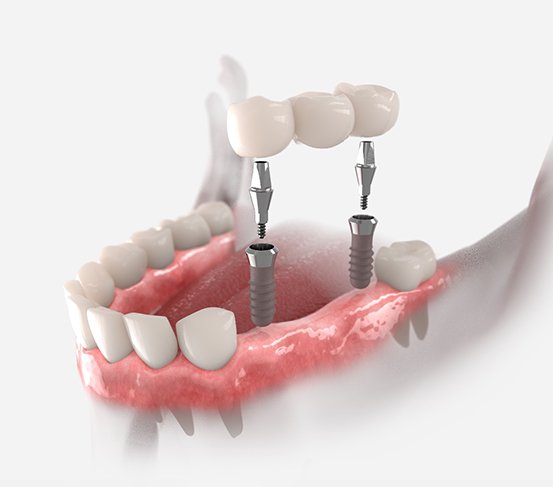 When you replace a missing tooth, you're doing more than just closing the gap. A fixed bridge can offer improved biting and chewing function. Because the bite is balanced, surrounding jaw and facial muscles don't have to work as hard easing headaches, jaw soreness, and facial pain. A fixed bridge also keeps existing teeth from shifting and supports the internal structures of the face for a more youthful appearance.
If you, or someone in your family, is in need of an excellent tooth replacement option, consider a fixed bridge from our North Raleigh dentistry practice. Dr. Lisk will provide a comprehensive examination and consultation to help you determine the right tooth replacement option. We may also make additional recommendations for your smile, including cosmetic dentistry for enhancements or general dentistry therapies to improve function. Contact us to schedule your appointment today.