Sedation Dentistry – North Raleigh, NC
Sit Back

and Relax
Are you tentative or apprehensive about the potential pain and discomfort of dental procedures? As a general and restorative dentist who offers sedation dentistry in North Raleigh, we assure you that you're not alone. Many patients just like you experience some level of anxiety when visiting the dentist, some even avoid the dentist altogether because of outright fear. We can help! We provide oral sedation that puts you in a relaxed, anxiety-free state and allows you to remain at ease and comfortable during your entire dental treatment.
Why Choose Dr. Philip A. Lisk for Sedation Dentistry?
Nitrous Oxide Available for Most Procedures
Highly Relaxing Office Environment
Experienced, Caring Dentist with Gentle Touch
Nitrous Oxide Sedation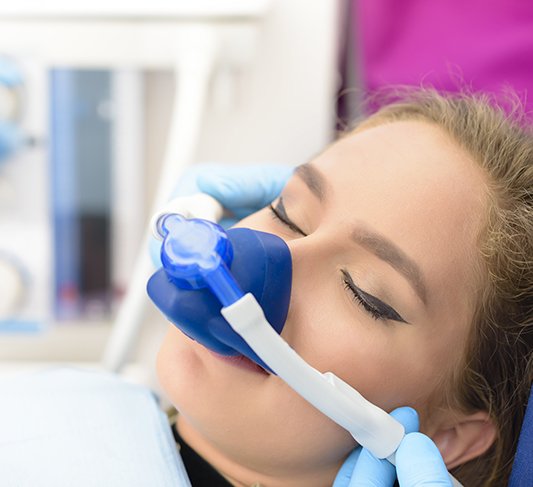 You've probably heard of dentists using "laughing gas" to keep their nervous patients at ease. The actual name for the sedative is nitrous oxide. It is mixed with oxygen and inhaled through a small nasal mask throughout the duration of your dental visit. You'll feel calm and comfortable; however, it's important to remember that the sedative is not actually meant to put you to sleep. You will be able to respond to any directions we give you. The effects wear off quickly after the mask is removed.
Benefits of Sedation Dentistry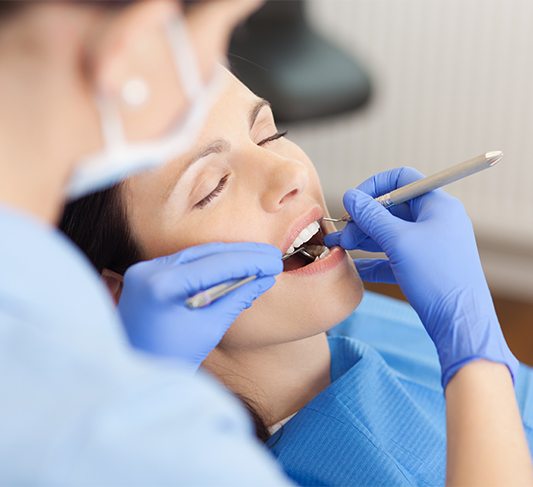 Why should you seek sedation dentistry? A majority of the patients we see with some level of dental phobia don't keep up regular visits. Anxiety can be a strong deterrent from getting the dental treatment needed for optimal oral health, whether it's a general dentistry visit such as a routine cleaning or a more advanced restorative procedure such as dental implants. Without dental care, patients often suffer from dental disease that's highly treatable, including tooth decay and gum disease. Once dental pain begins, it does not go away on its own and typically gets worse over time. Days filled with mouth discomfort take away from your quality of life, making it more and more difficult to smile. In short, highly effective and safe sedation dentistry offers patients with mild to moderate fear a way to get the treatment they need without the stress.
Contact Us to Learn More
If you would like more information about these methods of sedation dentistry, please contact us. We're happy to answer your questions and help you overcome your fears for a brighter, healthier smile.