Root Canal Therapy – North Raleigh, NC
Preserve Your Teeth

and Stop Your Dental Pain
Are you experiencing pain whenever you bite or chew your food? Have you noticed a pimple on your gums? Do your teeth suffer from lingering sensitivity whenever they come into contact with something hot or cold? These symptoms could all mean that your tooth is suffering from an infection, and in all likelihood the only way to stop the pain and prevent further damage is with root canal therapy. Get in touch with Dr. Lisk right away if you think there's a problem with your tooth's pulp.
Why Choose Dr. Philip A. Lisk for Root Canal Therapy?
Beautiful, Durable Crowns Offered
Experienced, Meticulous Dentist
Friendly Team, Welcoming Office
Pulp Therapy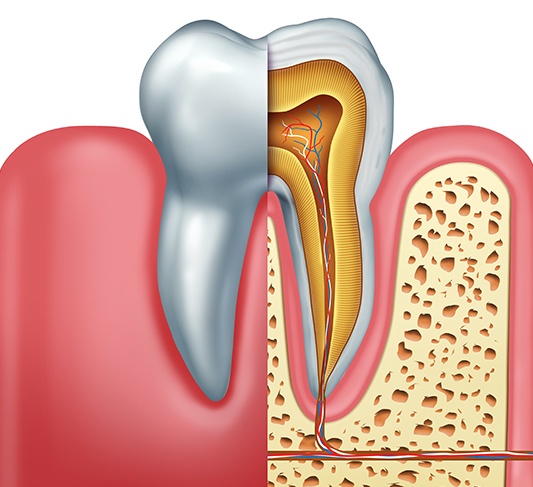 Anyone can suffer from pulp damage – even children. If your little one is suffering from constant unexplained oral pain, or if they have a permanent tooth that is unexpectedly loose, they could need treatment for inflamed or injured pulp. During pulp therapy, we might remove all of the pulp and pack the area with a biocompatible material, or we might be able to isolate just the affected parts of the tissue, leaving the rest intact.