Teeth Whitening – North Raleigh, NC
Leave Your Smile

Gleaming Again
If there was one thing you could change about your smile, what would it be? Most dental patients immediately mention whiter teeth. In fact, it's one of the most wished for cosmetic dentistry treatments we encounter. Teeth whitening is safe, effective, and changes the look of smiles quickly yielding fantastic results. If you've been thinking about teeth whitening, it's time to ask Dr. Philip Lisk.
Why Choose Dr. Philip A. Lisk for Teeth Whitening?
Quick, Efficient In-Office Whitening
Carefully Customized Whitening Kits
Dentist with Keen
Eye for Details
Why Do Teeth Turn Yellow?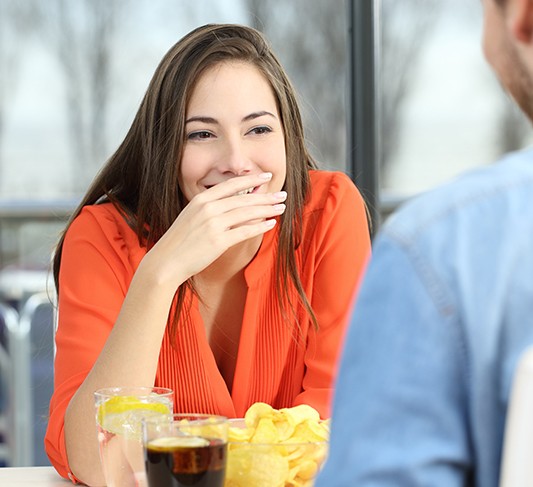 There are a variety of reasons patients seek out teeth whitening. Teeth turn yellow over time due to many factors, including aging, tobacco use, and certain foods and drinks. Some patients may only experience a slight change in color, while others may have deep stains or discolorations. How dark your teeth become, and how quickly, depends largely on genetics and lifestyle.
Smoking is one of the worst things you can do for your body, and for your teeth. Patients who smoke or use chewing tobacco often have severe yellowing that's almost impossible to remove with over-the-counter methods. Red wine, although enjoyed by many adults, can do a number on your smile. We also see some patients whose teeth are naturally darker than others, and who find that the additional discoloration incurred over the years makes them feel extremely insecure about their teeth.
In-Office Teeth Whitening with Sinsational Smile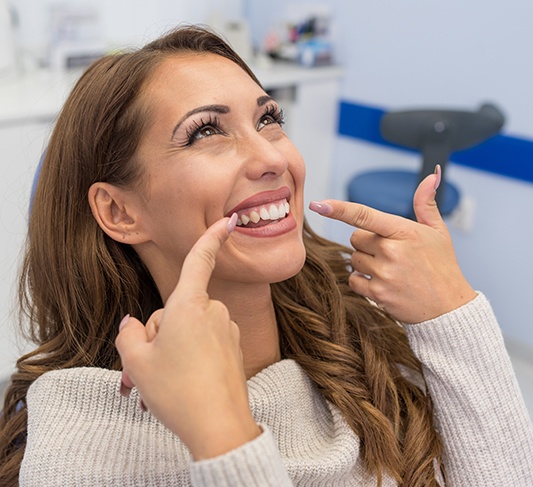 A severely discolored smile needs professional treatment if you want to enjoy the confidence that comes with having a row of gorgeous white teeth. The Sinsational Smile whitening procedure is a simple 20-minute process that can immediately improve the brightness of your enamel by 2 to 5 shades. A silicone tray designed to conform with the shape of your mouth is filled with a special gel. After the tray is placed over your teeth, the gel is activated by an LED accelerating light. The ingredients penetrate the enamel and break up the molecules that cause stains leading to a dramatic change in a relatively short amount of time.
At-Home Teeth Whitening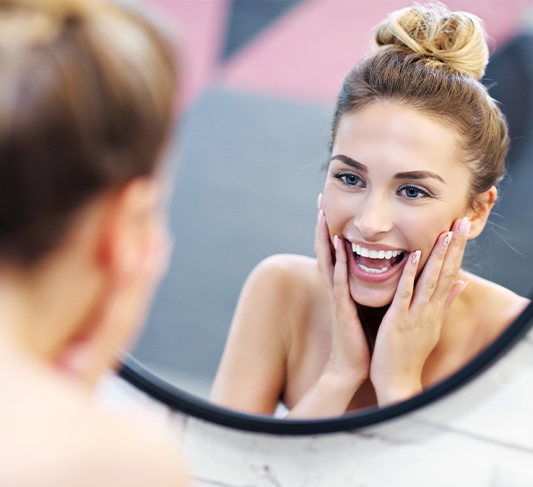 Not all patients like the idea of having their teeth whitened while sitting in a dental chair; some would prefer to have the process done while they're relaxing at home reading a book or watching television. That's where our professional-grade Ultradent Opalescence whitening kits come in. Each kit comes with custom made trays made by Dr. Lisk so that the whitening solution is held securely and firmly against your teeth. You'll apply the whitening solution to the trays and wear them while you sleep (or as directed). While every patient is different, it usually takes about two weeks to start noticing the results. These kits are far more powerful and effective than anything you'll find at your local drug store.
Schedule Your Teeth Whitening Appointment
Teeth whitening from our North Raleigh cosmetic dentistry office can remove stains and whiten your teeth between 6 and 10 shades. This means a brighter smile you can feel confident showing off. If you're in or around North Raleigh, Cary, Morrisville, Knightdale, or Westerfield, contact us for your teeth whitening appointment today.