TMJ/TMD Therapy – North Raleigh, NC
Jaw Pain?

We Can Help
The joints that keep your lower jaw attached to the rest of your head are called the temporomandibular joints, or TMJs. If they're injured in some way or suffer from excessive amounts of stress, you could develop a TMJ disorder, or TMD. There are many different ways a TMD can occur (and in many cases the exact cause isn't always clear), but the result of ignoring it is generally the same: constant pain and difficulty moving your jaw correctly. Get in touch with Dr. Lisk as soon as you can to start the process of finding relief from your TMD.
Why Choose Dr. Philip A. Lisk for TMJ/TMD Therapy?
Meticulous Yet Friendly, Relatable Dentist
Carefully Customized, Durable Occlusal Splints
Advanced Technology for Diagnosing Disorders
Diagnosis & Treatment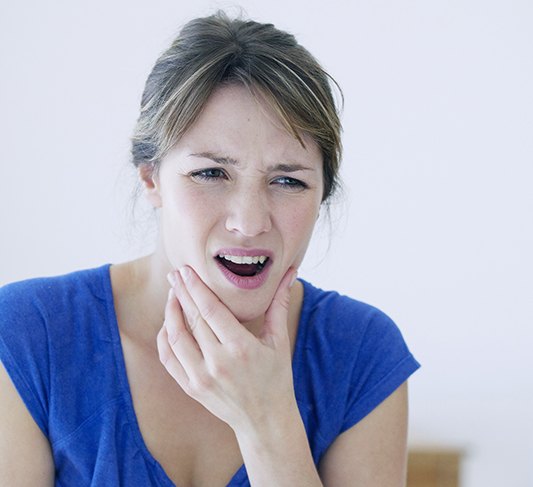 Many of the symptoms of TMD are extremely similar to those of tooth decay, sinus problems, arthritis, and gum disease. To narrow down the cause, Dr. Lisk will consider your health history and perform a thorough physical examination. He'll check for tenderness, pain, difficulty moving your jaw, and unusual sounds such as clicking or popping. X-rays will likely also be required. Once a diagnosis for TMD has been made, we can figure out what kind of treatment would be appropriate.
Equilibration/ Occlusal Adjustments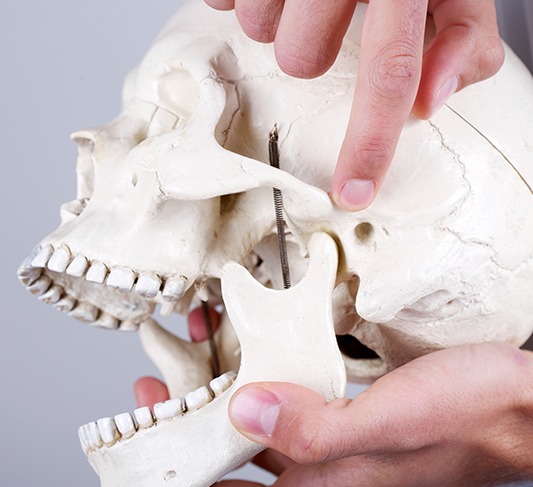 If your upper and lower teeth don't match up correctly, the forces of your bite won't be distributed correctly either, and your TMJs could become strained or injured as a result. An occlusal adjustment procedure involves reshaping the teeth in strategic areas. The goal is to make it so that when you close your mouth, your teeth all make even contact with each other. This allows the muscles in your jaw to relax, which goes a long way towards eliminating the pain and sensitivity associated with TMD.
Occlusal Splints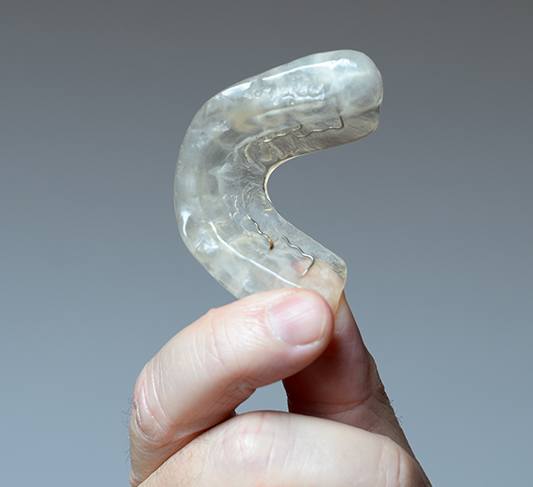 An occlusal splint is like a mouthguard, but instead of protecting your teeth from external trauma, it's designed to help guide the jaw as you move it from side to side and front to back. This helps the jaw find a more natural resting position, giving the joints and the surrounding muscles a chance to relax. Also, if your TMD is linked to grinding of the teeth, an occlusal splint will prevent the upper and lower arches from making direct contact with each other.