Direct Bonding – North Raleigh, NC
Quick Cosmetic

Corrections
Are you tired of looking at imperfect teeth in the mirror? Do you want to fix their flaws but do not want to undergo an expensive or invasive procedure? Now, you can get the results you want with direct bonding. Your cosmetic dentist in North Raleigh, Dr. Philip A. Lisk can transform your smile using a simple and minimally invasive treatment. After just one appointment, you can have the smile of your dreams.
Why Choose Dr. Philip A. Lisk for Direct Bonding?
Carefully Customized
Material
Meticulous,
Gentle Dentist
Relatable,
Welcoming Team
What is Direct Bonding?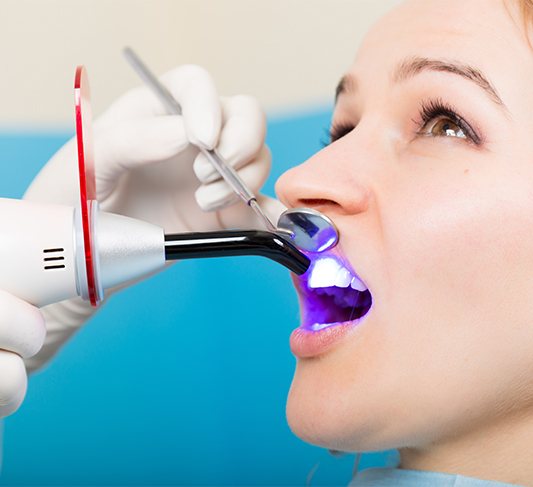 Also known as cosmetic bonding, a special material is applied to a tooth to repair certain imperfections, like stains, chips, or cracks. When compared to other cosmetic treatments, it offers an economical solution to improve the size, shape, and color of a tooth.
A composite resin material is customized to match your enamel color to create natural-looking results. The material can be sculpted easily to mold it into the necessary shape. It provides the perfect option to fix minor cosmetic concerns as well as the treatment of small cavities.
Direct bonding can be used to resolve several issues, such as:
Chipped or cracked teeth.
Shorter than average teeth.
Discolored teeth.
Gapped front teeth.
Alternative to metal fillings.
What Can I Expect?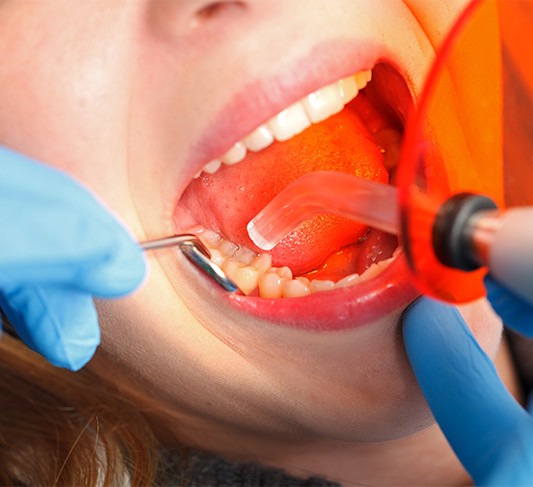 Dr. Lisk first performs a consultation to ensure you are a candidate for direct bonding and to create a customized treatment plan. The procedure involves applying a phosphoric acid to the surface of your tooth. This etches it to roughen the surface to allow the material to adhere to your tooth.
A putty-like material is placed on your tooth, shaped, and sculpted before it is hardened using a special light. It is then smoothed and polished to give you a radiant new smile.
Benefits of Cosmetic Bonding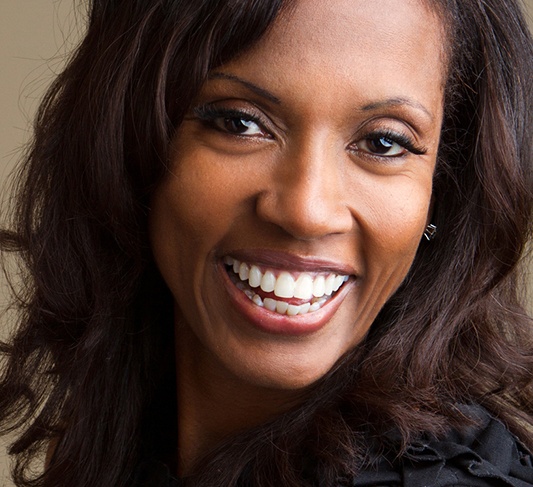 When compared to other cosmetic procedures, cosmetic bonding provides an array of benefits, including:
Cost-effective.
Results in as little as 30 to 60 minutes per tooth.
Comfortable treatment that often does not require anesthesia.
Minimally invasive.
Natural-looking results
How Long Do Results Last?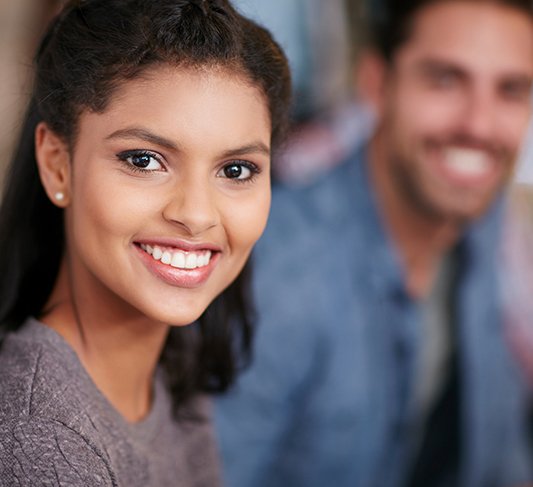 With the right aftercare, your bonding can last for several years before needing to be replaced. To protect its longevity, it is best to brush your teeth twice a day using a soft-bristled toothbrush and fluoride toothpaste. Do not forget to floss every night before going to bed.
Although the bonding is durable, it can break. It is best to avoid using your teeth as tools, like to open packages, and avoid chewing on inedible objects. In addition, do not bite into overly hard foods, like corn on the cob or ice.
The bonding material can stain over time. To prevent discoloration, limit your consumption of darkly pigmented foods and drinks, like coffee, tea, and berries. It is also best to avoid smoking.
Get a Beautiful Smile Today!
If you are ready to stop hiding behind imperfect teeth, your dentist in North Raleigh can help. Contact our office today to schedule a consultation with Dr. Lisk. He will give you a confident, beautiful smile that can last for several years.