Tooth Extractions – North Raleigh, NC
Does Your Tooth

Need to Be Removed?
Your teeth all work together to keep your smile functioning properly. It's best for your oral health to keep all of your permanent teeth for the rest of your life. However, sometimes a tooth might be too badly damaged to salvage, or it might put your other teeth at risk. In those cases, you can get in touch with Dr. Lisk, who will make sure the tooth is removed as gently and efficiently as possible before helping you choose a type of replacement.
Why Choose Dr. Philip A. Lisk for Tooth Extractions?
Calm, Relaxing Nitrous Oxide Sedation
Meticulous Dentist with Gentle Touch
Multiple Options for Replacing Teeth
Wisdom Tooth Extractions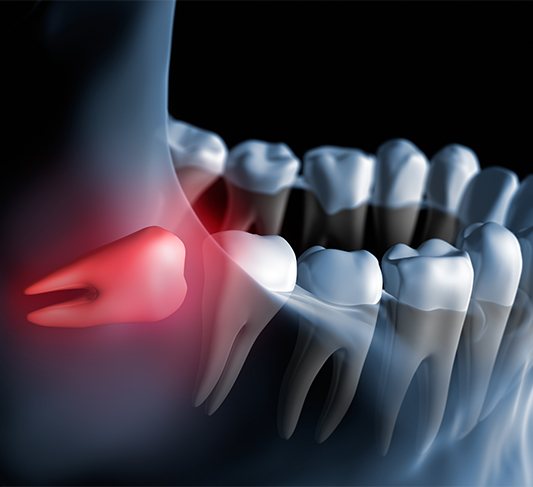 When wisdom teeth don't have enough room to grow, they get trapped under the gums and cause pain, infection, and other dental problems. More likely than not, you'll need to have them removed to prevent long term problems. It is sometimes possible to keep your wisdom teeth, but it all depends on the risk they pose. If you're between the ages of 17 and 25, it's a good idea to talk to Dr. Lisk about the possibility of a wisdom tooth extraction in the future.