Invisalign – Raleigh, NC
A Clear Path Towards a Straighter Smile
For many children and teens, getting traditional metal braces is like a rite of passage. However, as you get older, having a mouth full of metal wires and brackets could negatively impact your busy professional lifestyle. Thankfully, Dr. Philip Lisk offers a clear path towards a straighter smile with Invisalign in Raleigh! This convenient and easy treatment is ideal for adults and teens who want to straighten their smile discreetly and without temporarily sacrificing their favorite foods or hobbies.
Why Choose Dr. Philip A. Lisk For Invisalign?
Friendly and Experienced Dental Team
Personalized Treatment for Your Unique Smile
Variety of Available Payment Plans & Options
How Does Invisalign Work?
Invisalign clear braces are a one-of-a-kind orthodontic treatment. Instead of metal wires and brackets, a series of custom-made aligners are used to gradually shift your teeth into position. They sit comfortably over your teeth, applying just the right amount of pressure in specific areas of your mouth. You'll wear the same set of aligners for about two weeks before moving on to the next. Each set takes you one step closer towards a beautifully straightened smile! True to their name, Invisalign aligners are nearly invisible when worn, so it's likely your friends and family won't notice you're wearing them unless you tell them!
What Are the Benefits of Invisalign?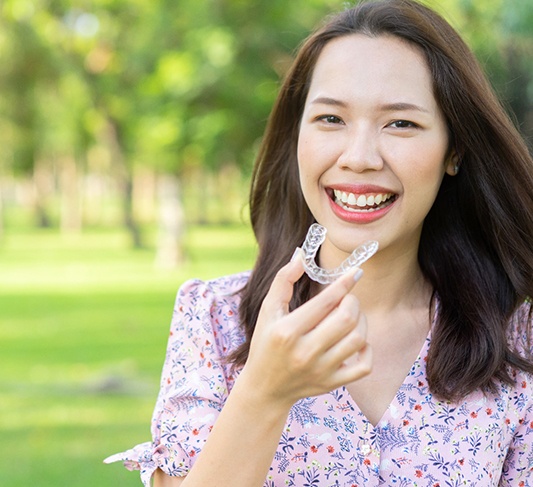 With millions of satisfied patients, Invisalign is quickly becoming one of the most popular ways to straighten teeth, and it's easy to see why! These clear aligners offer unique benefits, like:
Discreet appearance and a boost in confidence: You'll feel a lot more confident smiling knowing that your teeth are being straightened invisibly.
Improved comfort: Without any sharp metal wires or brackets, clear aligners offer a much more comfortable straightening experience than traditional braces.
More freedom: Thanks to their removable nature, you're free to continue to enjoy your favorite foods and activities.
Saves time: You'll only need to come see us every four to six weeks for quick checkups, and in many cases, Invisalign treatments offer faster results than metal braces.
Understanding the Cost of Invisalign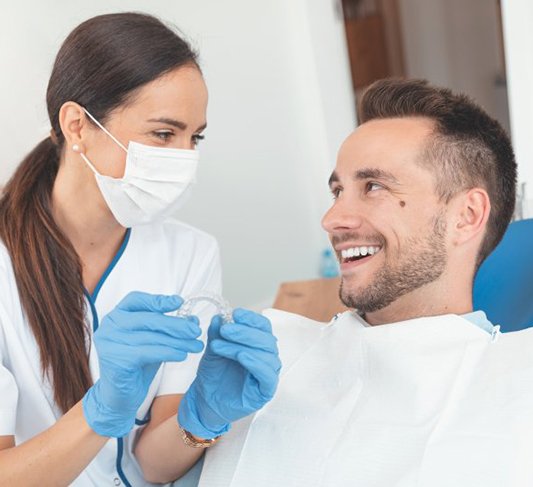 Just as no two smiles are the same, the cost of each Invisalign treatment depends on the patient's unique needs. There are several factors that will determine the final cost, including the severity of your case, your age, and if you remember to wear your aligners for at least 22 hours every day. During your consultation, your Raleigh dentist will be able to go over your personalized estimate, as well as payment plans and financing options that could help make achieving your new smile as affordable as possible.