Cost of Dental Implants – North Raleigh, NC
How Much Will

New Teeth Cost?
Losing a tooth is painful and stressful. Then, you got to the dentist, and they start reviewing all of your treatment options. This feels just as painful and stressful. At Dr. Philip A. Lisk Dentistry, in Raleigh, NC, we understand and want to make the process as simple as possible. One of the most complex treatments we offer is dental implant supported tooth replacement. While this service is complex and it can be costly, the long-term results may be well worth the added investment. Many dental patients worry about price, especially when we start talking about a complicated and multi-phase process, but our team of experts are here to help you understand and plan for every stage of the treatment, including budgeting. To get started with a dental implant-supported tooth replacement plan, contact our dental office in Raleigh to schedule a consultation with our knowledgeable team of smile specialists today. We've outlined the factors that impact the overall cost of your complete tooth replacement plan.
Why Choose Dr. Philip A. Lisk for Dental Implants?
High Quality, Long-Lasting Restorations
Dentist with Meticulous Attention to Detail
Small Practice with Friendly, Caring Team
Types of Dental Implants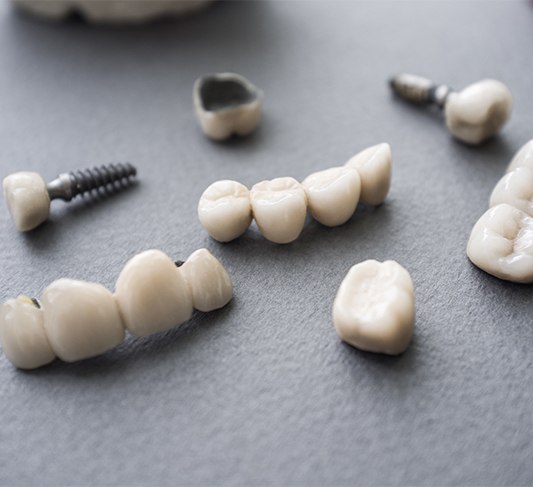 The first and biggest factor that impacts the cost of dental implant tooth replacement is the cost of the implant posts themselves. Each implant is hand-crafted from high quality materials and customized to meet your unique needs, but these customizations and quality results do add to your overall treatment price. We typically use titanium implant posts. This is the material that has been used for the longest amount of time and offers the most successful results. For those patients who have experienced allergies or sensitivities to metal, zirconia dental implants may offer a viable alternative. Both options have proven successful.
What are the Stages of Dental Implant Treatment?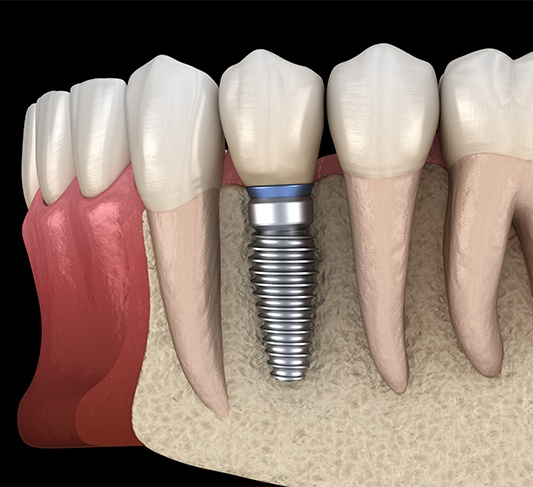 Before we ever design and place your dental implant posts, we may need to provide preparatory treatments, including tooth extractions and bone or soft tissue grafts. Once your smile is prepared, we'll carefully place your dental implant posts. Then, the osseointegration process begins. This is the term for how implant posts fuse with the gum and bone tissue, making dental implant tooth replacement the most natural and effective tooth replacement solution. After your implants fuse with the supportive tissues, we attach the abutments that anchor the replacement tooth or teeth and design your replacement dental crown, bridge, or denture. Finally, we attach your custom crafted restoration, recreating your healthy, flawless smile.
Are Dental Implants Worth the Investment?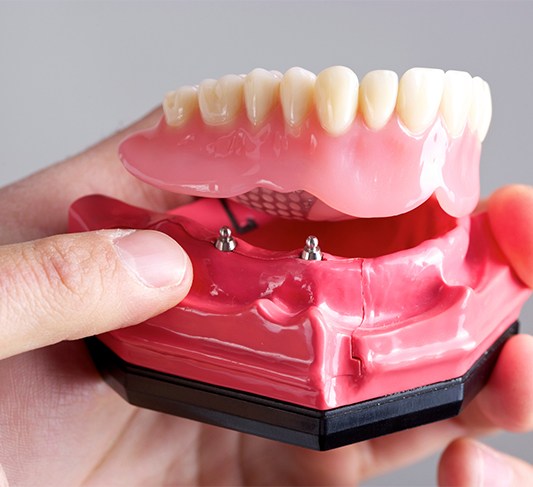 To replace one or more teeth with a dental implant supported restoration, you do need to be prepared for a financial investment, but the long-term results can be worth the added costs. Some of the many benefits of dental implant restorations include:
Traditional restorations need to be replaced every five to ten years, but an implant restoration can last three decades or longer.
Traditional dentures will limit your diet and may lead to difficulty speaking clearly and smiling confidently, but an implant supported denture sits firmly, allowing you to enjoy confidence in every situation.
With the addition of the implant posts to replace tooth roots, these tooth replacement options ensure you maintain the healthiest smile.
Does My Dental Insurance Cover Dental Implants?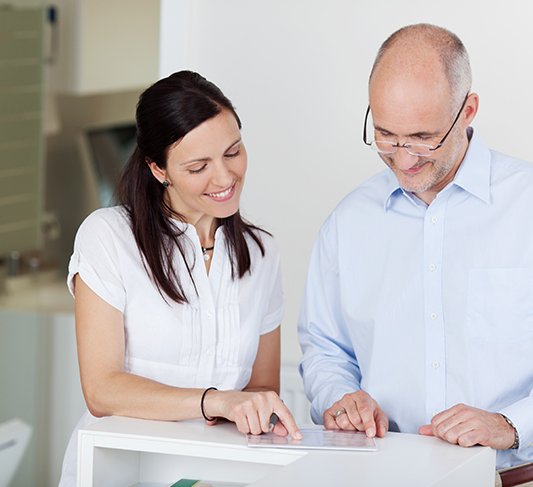 Dental insurance will cover parts of the implant tooth replacement process. Our team has experience processing and filing these insurance claims to ensure you get the maximum benefits. We can also work with third party providers to offer low and no interest financing options.