January 30, 2019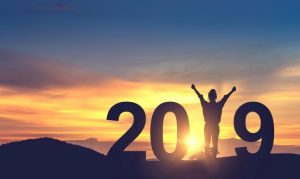 2019 may be up and running. But there's still time to schedule visits with your dentist in North Raleigh. Making your dental appointments now crosses a crucial item off your list and lets you focus on other priorities. It also means you will not overlook this important task.
The Real Price of Skipping Dental Visits
Your teeth and gums are pretty amazing when you think about it. They do their job day in and day out, year after year, throughout your entire life. But these wonders of nature have enemies in the form of harmful bacteria. Left unchecked, these harmful microorganisms will not only cause cavities, they can also cause bone loss and widespread inflammation.
The damage from poor dental care doesn't stop in your mouth. Growing evidence suggests a direct link between your oral health and conditions such as arthritis, heart disease, and even cancer. The message is clear: if you want to live a healthy, happy life, then you should start with your teeth and gums.
"All that is true," you may say. "But I already brush and eat a healthy diet. Isn't that enough?" Unfortunately, it's not. Here's why:
Brushing and flossing by themselves can never remove all of the plaque and tartar that builds up on your teeth. Controlling these problems takes regular cleanings from a dental expert.
Many serious health risks first show up as oral health problems. What looks like a small bump or discoloration may be nothing; then again, it could be an early warning sign of mouth or throat cancer. Only a professional can say for sure.
Putting off dental care until you're dealing with a painful toothache is an expensive gamble. Emergency dentist visits almost always cost more than routine appointments. That's not to mention added problems like lost work time and disruptions to your schedule.
The best cure for dental problems is prevention. Seeing your dentist every six months is one of the smartest investments you can make. Not only will it prevent problems down the road, it will give you greater peace of mind and self-satisfaction in the here and now.
What to Expect during a Routine Dental Visit
Most office appointments start with a thorough oral exam. Your dentist will point out any areas of concern and make suggestions for keeping your teeth and gums in good shape. Modern dentists are able to detect cavities sooner than ever before, thanks to modern tools and techniques.
After the exam, you can sit back and relax while a dental professional performs a thorough cleaning. This will leave your mouth feeling clean and refreshed.
At the end of the appointment, the office staff will check your coverage information to make sure everything is up-to-date. When it's over you can go about your business, feeling good for having taken care of an important matter.
Sometimes the little things in life are what make all the difference. Keeping your dental appointments may seem like a small matter. But the benefits you'll get in return will lay the foundation for a great new year.
About the Practice
The staff at Philip A. Lisk Dentistry provides excellent dental care in a state of the art setting. You can reach the office online or by calling (919) 870-6892.
Comments Off

on Why Now is the Perfect Time to Set Your Appointments with Your Dentist in North Raleigh
No Comments
No comments yet.
RSS feed for comments on this post.
Sorry, the comment form is closed at this time.