March 6, 2018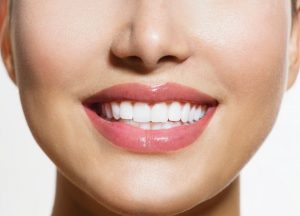 With spring in the air, you're probably going to want to get outside after all that snow finally melts. That means breaking out the summer dresses, shorts, sunglasses, and your big smile for selfies. Of course, not everyone is as excited. Tooth decay and damaged teeth can really put a damper on someone's mood to take photos or be social. But it doesn't have to be that way for long. In just a few treatments, you can have a smile that makes you feel confident, not embarrassed.
This spring, let your smile shine brighter than ever before. Here are three treatments your North Raleigh dentist can perform right now.
Teeth Whitening: For a Whiter, Brighter Look
One of our most popular treatments for improving the overall appearance of smiles is in-office teeth whitening. Thanks to the Zoom! Whitening treatment, most patients only need to schedule a single visit to make their teeth shining brighter than ever before.
The process works using a strong gel and a special low-heat light that lifts stains from inside your teeth, brightening your smile's appearance. In just one hour, you can walk out of the office with confidence, ready to take photos and make the most of your spring days.
Additionally, you can also take advantage of the take-home whitening kits which work great for touchups. These are done through whitening trays containing a professional-grade, hydrogen peroxide and carbamide solution. Now, you can whiten your teeth on your own time.
Direct Bonding: Fill Those Cracks and Gaps!
Did you have an accident that caused your most visible teeth to become chipped or cracked? You don't have to settle with a closed-mouth smile any longer once you pursue direct bonding. This treatment utilizes composite resin and works incredibly well to cover cracks, chips, gaps, or other imperfections you wish were invisible.
Direct bonding is also ideal if you have metal fillings you'd like to replace. These composite restorations not only look better (they're tooth-colored) but are also more effective than silver fillings you might have received in your youth. That makes direct bonding a win-win for your smile and oral health.
Porcelain Veneers: A Multi-Purpose Solution
Some people have severe discoloration in their teeth that just doesn't respond to teeth whitening. Other people have misaligned teeth filled with gaps, but don't want to pursue time-consuming orthodontic treatment to fix them. That's exactly why your cosmetic dentistry in North Raleigh provides porcelain veneers as a solution for your smile.
These ultra-thin sheaths of porcelain rest on the surface of teeth and are incredibly durable. They're not like the acrylic veneers you may have heard of in the past. These veneers are naturally translucent just like natural teeth and strong, so you should have no problem eating the foods you enjoy while still maintaining a beautiful smile.
Want to make your smile look better in time for spring? Schedule an appointment with your North Raleigh dentist today to find out which treatment is best for you!
About the Author
Dr. Philip A. Lisk earned his Doctor of Dental Surgery degree from the University of North Carolina School of Dentistry. Since then, he continues his education through dental institutions such as the Dawson Center for Advanced Dental Study. To learn more about his cosmetic treatments and practice, contact him at (919) 870-6892 or visit his website.
Comments Off

on 3 Ways Your North Raleigh Dentist Can Transform Your Smile
No Comments
No comments yet.
RSS feed for comments on this post.
Sorry, the comment form is closed at this time.