June 27, 2019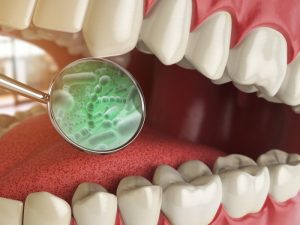 Summer is one of the best times to schedule your routine checkups and cleanings with your dentist in North Raleigh. While it may seem inconvenient to haul all of your little ones to the dental office, it's well worth the effort and can save you time and money in the long run. Get the peace of mind you need by getting everyone a clean bill of health from your dental professional. Here are 4 reasons to schedule all of your loved ones' checkups and cleanings.
Avoid Dental Emergencies While You're On Vacation
Before you head off on your long-awaited cruise or road trip, be sure to make sure everyone is healthy, and their mouth is in good shape. If your dentist notices a small cavity, they can fill it before you leave for your vacation and it causes any pain or discomfort. Instead of letting an oral health problem ruin your time, get your mouth checked out before the issue progresses into anything more serious.
Find Problems That Are Hidden To The Naked Eye With X-Rays
One important part of your semi-annual visit to your dentist is the X-rays that are taken of your mouth. They help spot any problems that are hidden beneath the surface so your dental professional can diagnose and treat them. Some issues that can be spotted with these images include:
Jawbone deterioration
Swelling
Cysts
Tumors
Impacted wisdom teeth
Some diseases and conditions that can wreak havoc on your life show little to no symptoms. With X-rays, your dentist can spot them while they're in their early stages and more easily treatable.
Treat Gum Disease Before It's Too Late
Gum disease affects one of every two adults in America. When it's left untreated, this bacterial infection can destroy your mouth and result in serious consequences such as tooth loss and receding gums. It's also preventable—with good oral hygiene and regular visits to your dentist for professional cleanings, gum disease can be treated and warded off.
If your child has a sweet tooth, it's especially important to take them in for regular cleanings. When sugar, plaque, and harmful oral bacteria build up in the mouth, it can cause irritation and bleeding and swollen gums, so it's best not to put your dental examination off.
Tackle Plaque And Cavities
When plaque and tartar are left to accumulate in your mouth because it's not being regularly cleaned, it can cause oral health problems like cavities, dental decay, and infection. Even if you brush and floss daily and maintain great oral hygiene, there can still be some hard-to-reach places in your mouth that have plaque accumulation. During your cleaning, your dentist will use specially crafted professional tools that get into the corners of your mouth that you can't with a toothbrush.
Prevent small problems from turning into big ones with regular visits to your dentist for a checkup and cleaning. Protecting your family's health and getting the most enjoyment out of your summer vacation starts with a visit to your dental professional.
About the Author
Dr. Philip Lisk has been serving his community of North Raleigh with high-quality dental care since 1993. He is an active member of several professional organizations so that he can stay up to date with the latest advancements in his field. He focuses on providing each of his patients with the individualized care they can trust. For questions or to schedule an appointment for a checkup and cleaning, visit his website or contact 919-870-6892.
Comments Off

on 4 Reasons To Schedule Your Entire Family's Summer Cleanings With Your Dentist In North Raleigh
No Comments
No comments yet.
RSS feed for comments on this post.
Sorry, the comment form is closed at this time.