January 7, 2020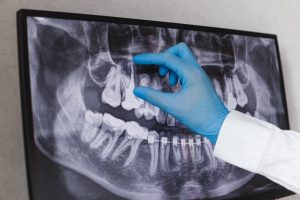 Setting back your semi-annual checkup and cleaning with your dentist in North Raleigh is easy when it's not a priority to you. Many patients don't know exactly why a professional examination and teeth cleaning is necessary when they brush and floss at home every day. Dentists and hygienists are specially trained to diagnose and treat problems that you may not otherwise know existed. Plus, at the start of the new year, dental insurance benefits typically restart. If your plan includes two covered checkups and cleanings, it's time to get them scheduled so you don't miss out on them. Read on for five reasons not to put off scheduling your appointment any longer.
Detect Oral Cancer In Its Early Stages
Many patients don't know that while their dentist or dental hygienist is examining their mouth, they also conduct a thorough oral cancer screening. This involves examining your oral tissues, neck, and throat, in search of any abnormalities or oral cancer symptoms. They're highly trained to spot these signs early on with routine screenings, making the odds of successfully treating it higher.
Control Plaque and Tartar Buildup
Every time you eat, food debris and harmful oral bacteria mix with your saliva to form a sticky film called plaque that attaches to your teeth. When this isn't regularly removed, it hardens and turns into tartar, which can damage and irritate your gums, eventually resulting in gum disease. Whether you're diligent about brushing and flossing or not, having a hygienist go over your mouth to ensure that all plaque and tartar are removed is an important part of preventing cavity formation. Also, tartar can only be removed during a professional cleaning, because a regular toothbrush isn't strong enough to clear it away.
Spot Gum Disease Early
According to the Centers for Disease Control and Prevention, gum disease affects one out of every two adults in the United States. As one of the most common oral health problems, many people assume that it's either not as serious as it sounds, but that's actually not the case. Gum disease can result in serious permanent oral damage, which is why it's important for your dentist to diagnose and treat early.
Learn How Bad Habits Are Impacting Your Oral Health
If you regularly bite your nails, grind your teeth, or use tobacco, all of these habits can have severe negative impact on your teeth and gums over time. Your dentist can alert you to the effects of these habits, providing you with the motivation you need to break them in order to preserve your oral health.
Find Problems Hidden Beneath The Surface
Every year or more often, depending on the circumstances, your dentist in North Raleigh will capture digital X-rays that allow them to see what's going on beneath the surface of your gums. Serious issues such as swelling, jawbone deterioration, and even tumors may not exhibit any symptoms, but can be spotted when your dentist views these images. If anything is found, your dentist will be able to develop a treatment plan or further course of action that could be life-saving.
Although it may be tempting to place your routine visit with your dentist on the backburner, it's important to consider how that choice is going to impact your long-term health. By attending a simple, hour-long visit, you'll be able to rest assured knowing that your wellbeing this new year isn't in jeopardy.
About the Author
Dr. Philip Lisk is an active member of several professional organizations, including the American Dental Association and the American Academy of General Dentistry. He is passionate about staying up-to-date with the latest research and dental technology so he can provide his patients with the highest quality of preventive dental care. For questions or to schedule a routine checkup and cleaning, visit his website or call 919-870-6892.
Comments Off

on 5 Reasons You Won't Want to Skip Your Dental Checkups and Cleanings in 2020
No Comments
No comments yet.
RSS feed for comments on this post.
Sorry, the comment form is closed at this time.