November 8, 2020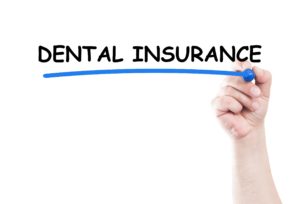 Believe it or not, the end of the year is almost here. As you shop for the perfect gifts and decorate for the holidays, the last thing on your mind is your dental insurance. Although you'll be busier over the next few weeks, it's best to prioritize a visit with your dentist in North Raleigh before the year ends. When the clock strikes midnight on New Year's Eve, you're going to lose any dental benefits you haven't used. Don't throw money down the drain. Here are 5 tips to maximize your policy before it expires.
1. Focus on prevention.
Dentistry focuses on prevention because it stops common oral health issues from occurring. Not only does this preserve your teeth and gums, but it also lowers your overall oral health expenses. In fact, every $1 spent on prevention can save you as much as $50 on restorative services.
By paying your monthly premium, you have access to 100% preventive coverage, allowing you to see your dentist in Raleigh every 6 months for a cleaning and checkup. If you haven't been to your dentist twice this year, don't lose your second hygiene visit. You can still schedule an appointment, even if it hasn't been half a year since your last appointment.
2. Treat dental problems quickly.
It's best to treat any dental issues quickly to prevent them from worsening. If you're concerned about the cost, you don't have anything to fear. After reaching your deductible, your dental insurance can be used to offset the fees for certain treatments, like fillings, tooth extractions, and root canals. Every policy differs, but most plans cover 50% to 80% of the expense until hitting your annual limit.
3. Choose the right dentist.
Your dental insurance recommends you choose a dentist in your network because they have pre-negotiated rates. You can still use your insurance at any dental practice that accepts your plan, but you'll need to pay the difference between the office fees and your insurance's allowable amounts. You don't need to Google, "dentist near me." Instead, you can choose any dentist that works with your policy to enjoy personalized treatments.
4. Don't let your coverage expire.
Your dental insurance expires at the end of the year. Anything you don't use won't carry over into 2021. In addition, you aren't reimbursed for any premiums or deductibles. On average, less than 3% of Americans meet their annual limit, so you likely have several benefits you're about to lose.
5. Schedule an appointment today.
If you haven't had your second hygiene visit or have other benefits that are about to expire, don't wait until it's too late. Contact your dentist right away to schedule an appointment.
About Dr. Philip A. Lisk
Dr. Lisk has over 20 years of experience in dentistry. Besides general dentistry, he also offers specialty services for sleep-related breathing disorders. No matter if you need a cleaning and checkup or sleep apnea therapy, he has the personalized solutions for you. He accepts many insurance plans to keep his services affordable. Contact our office today to maximize your coverage before it expires.
Comments Off

on 5 Tips to Maximize Your Dental Insurance
No Comments
No comments yet.
RSS feed for comments on this post.
Sorry, the comment form is closed at this time.