August 27, 2020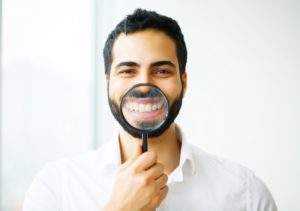 Many of us go to great lengths to achieve straight teeth. We spend years wearing braces as a teenager and then wear a retainer even after that. Is it worth all the trouble just to have well-aligned teeth? According to a cosmetic dentist in Raleigh, it definitely is. Having straight teeth is important for more than just aesthetic reasons. In fact, here are four health benefits that straight teeth can offer.
1. Easier Cleaning
If your teeth are unevenly spaced, particularly if they have large gaps between them, they are much harder to keep clean. Bits of food can get trapped in the spaces between your teeth, attracting bacteria that contribute to tooth decay and infections like gum disease. It's also hard to brush all the surfaces of teeth that overlap each other. Properly aligned teeth are easier to brush and floss effectively.
2. Reduced Risk of Disease
Without effective brushing and flossing, plaque builds up in your mouth and hardens into tartar, which you can't get rid of on your own. Only a dental professional can remove it. So, until your next dental cleaning, the tartar sits there, increasing your risk of gum disease.
Despite its name, gum disease affects more than just your mouth. In addition to being the leading cause of adult tooth loss, gum disease has been linked to a plethora of other medical conditions, like diabetes, heart disease, osteoporosis, and dementia.
3. Lower Risk of Teeth Grinding
When your bite is not evenly distributed, it placed undue pressure on your temporomandibular joint (TMJ), the joint just under and in front of your ear that allows your jaw to open, close, and move side to side. This can cause you to unknowingly grind your teeth or clench your jaw. Often, this damage occurs while you're asleep, so there's no way to stop it. Teeth grinding can wear down your enamel and even cause your teeth to chip or break.
4. Increased Self-Confidence
If you have crooked teeth, you might feel self-conscious about them and choose to smile with your mouth closed more often than not. When you're afraid to smile brightly, it can make you seem less than favorable in professional situations like job interviews. Straightening your smile can make you prouder to show off those pearly whites, boosting your confidence.
You might be wondering if the only way to achieve straight teeth is by wearing metal braces. Fortunately, that's not the case. Many dentists offer Invisalign clear braces to align your teeth without anyone else noticing. Ask your dentist today if you'd be a good candidate for this revolutionary treatment.
About the Author
Dr. Philip A. Lisk is a dentist in North Raleigh whose career spans more than 20 years. During his post-graduate training at the Dawson Center for Advanced Dental Study, he learned the ways in which bite alignment and the TMJ are important for a healthy smile. He is able to offer Invisalign to his patients to help them achieve confident, straight grins. To learn more about this treatment, visit Dr. Lisk's website or call (919)-870-6892.
Comments Off

on 4 Health Benefits of Having Straight Teeth
No Comments
No comments yet.
RSS feed for comments on this post.
Sorry, the comment form is closed at this time.