May 18, 2023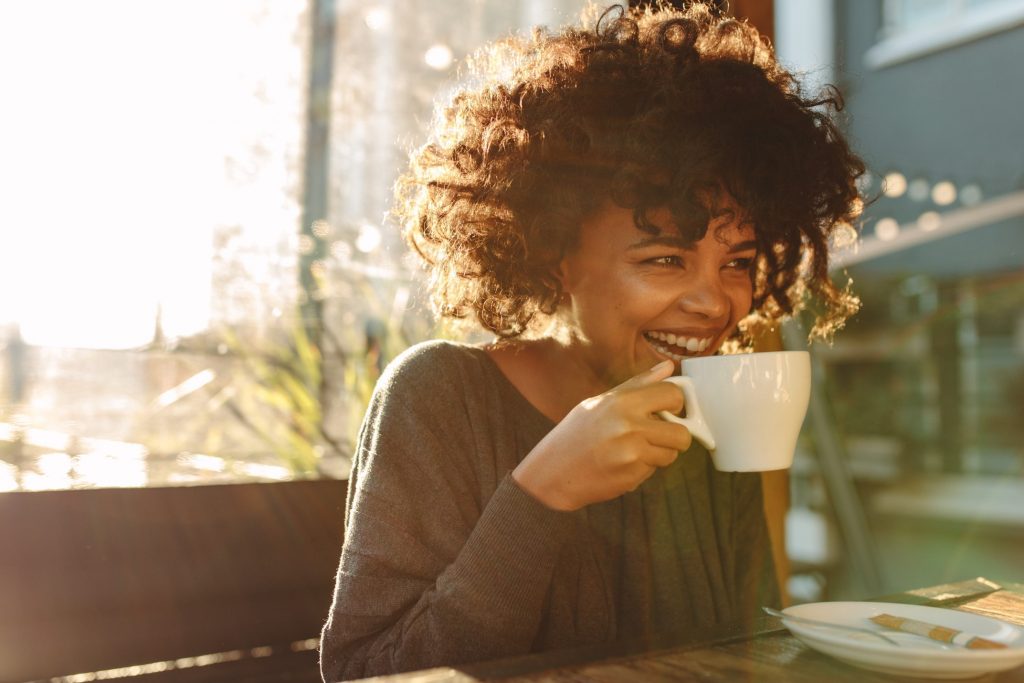 Did you know that a 2022 study found that 74% of Americans drink coffee every day? So, whether you enjoy starting your morning with a warm cup of coffee or indulging in an iced café in the afternoon, you're certainly not alone. But what if you're about to start your Invisalign treatment? Do you have to refrain from this delicious, energizing beverage because of your clear aligners? If you're curious, then keep reading for the answer to the common question, "Can you drink coffee with Invisalign?"
So, Do I Have to Stop Drinking Coffee During My Invisalign Treatment?
If you love coffee, then you'll be happy to hear that the answer is "no!" However, there is one rule: you must remove your clear aligners before drinking coffee and other beverages that aren't water. Neglecting to do so can result in numerous problems, from severely stained trays to significant tooth decay.
Important note: since wearing your aligners for 20-22 hours a day is crucial to staying on-track with your treatment plan, do your best to enjoy your cup of coffee with a meal instead of separately. We also recommend drinking plenty of water and waiting 15 minutes or so before brushing your teeth.
Two Ways to Make Your Cup of Coffee "Smile-Friendly"
Most coffee enthusiasts consider taste before anything else. However, it's important to also consider what's best for your smile. One of the best things you can do is keep added sugar to a minimum since this sweetener is one of the biggest culprits of cavities. Remember, the development of tooth decay will put your treatment temporarily on hold, which can add weeks or months to your original timeline.
Another proactive measure you can take to keep your teeth (and your aligners) stain-free is using a straw. If you can, consider using a reusable straw to cut down on plastic waste!
What to Do If Your Aligners Start to Discolor
Unfortunately, yellow trays can make your teeth look discolored as well. To keep your aligners clear, it's important to consistently clean them after each meal. Fortunately, all you need is some clean water and a soft-bristled toothbrush! If more significant discoloration surfaces, then you can dissolve a packet of cleaning crystals (the ones that came in your Invisalign welcome kit) in a glass of water for 15 minutes or so.
About the Doctor
Dr. Philip A. Lisk's career spans more than 20 years now, and he's just as passionate as ever about helping his patients in North Raleigh and beyond smile. His studies began at North Carolina State University and the University of North Carolina School of Dentistry, but he has completed countless hours of continuing education since. In fact, he's trained at the prestigious Dawson Center for Advanced Dental Study and maintained active memberships with several professional organizations, including the American Dental Association and the North Carolina Dental Society. If you have a question about what you can and can't do with clear aligners or want to learn more about the treatment process, don't hesitate to visit his website or call (919) 870-6892.
Comments Off

on Invisalign FAQ: Can I Drink Coffee with Invisalign?
No Comments
No comments yet.
RSS feed for comments on this post.
Sorry, the comment form is closed at this time.