July 23, 2018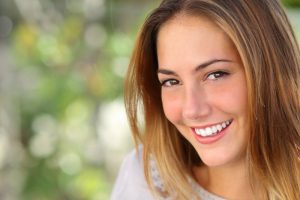 So, you've just gotten your porcelain veneers placed and you're ready to show your smile off to your friends, family, colleagues, and anyone else who decides to strike up a conversation with you. Whether you got them to boost your self-confidence, or because you're a rising movie star, they require a certain level of self-care to make last.
With the right tips from your cosmetic dentist in North Raleigh, you can make them last for up to 20 years!
Tip #1: Quit Smoking ASAP
Not only does tobacco make teeth stain to an undesirable yellow color, but it only increases your risk of developing gum disease. This is due to all the cancer-causing ingredients tobacco manufacturers use. Furthermore, all tobacco products should be avoided if you intend on keeping your teeth looking white, including chewing tobacco, shisha used in hookahs, or cigars. You'll also end up with chronic bad breath and a dry mouth, which makes it easier for oral bacteria to move and multiply.
Tip #2: Regulate These Three Beverages
The three worst beverages for staining include coffee, wine, and dark teas. While all three can easily break down the resin coating on top of porcelain, coffee and wine are particularly acidic, which only accelerates the problem. If you must drink these beverages, it's recommended that you do so through a straw. Tea can easily be iced to make this method simple, and while drinking wine through a straw may seem strange, it's better than damaging your veneers.
Tip #3: Use The Right Tool for the Job
Using your teeth as a tool is not advisable, even if you don't wear porcelain veneers. If you open bottles or packages with your teeth, you can easily chip, crack, and erode your tooth enamel in the process. Even though porcelain is strong, it's not designed to replace the scissors or bottle opener you should be using.
Furthermore, take the extra time to address habits that damage teeth, including nail-biting, chewing on pens, and chronic teeth grinding.
Tip #4: Visit Your Dentist Regularly
When you visit your dentist in North Raleigh, he'll do far more than simply examine your mouth and perform a cleaning. He can tell you if your veneers are becoming damaged and when they're getting close to needing replacement. He'll also be able to provide recommendations on the best oral care products that clean veneers, without accidentally damaging them in the process.
Want more tips on caring for your new veneers? Ready to learn about the process and get the smile you've always wanted? Schedule an appointment and complete your cosmetic consultation today!
About the Author
Dr. Philip A. Lisk can help you achieve the smile of your dreams through numerous cosmetic treatments, not just porcelain veneers. To learn more about his expertise in performing teeth whitening or all-white restorations, contact him through his website.
Comments Off

on Cosmetic Dentist in North Raleigh: 4 Tips on Caring for Veneers
No Comments
No comments yet.
RSS feed for comments on this post.
Sorry, the comment form is closed at this time.