September 27, 2019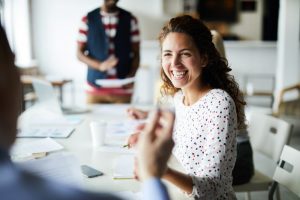 Do you have damaged teeth that have an aesthetic or functional impact on your mouth? With cosmetic dentistry in North Raleigh, you can regain your confidence and restore the appearance of your smile with solutions such as dental crowns and porcelain veneers. In just two appointments, your dentist can boost your oral health with these custom-crafted restorations. Read on to learn which solution is right for you.
What are Porcelain Veneers?
Veneers are custom-crafted shells made from dental porcelain. They're created individually and made to fit over the visible portion of each tooth you'd like to have repaired. Concealing a variety of flaws such as chips, cracks, fractures, and severe discoloration, veneers reveal a seamless and complete smile once they're permanently cemented to your natural teeth.
What are Dental Crowns?
Dental crowns are restorations that can be made from different materials such as porcelain fused to metal. They're custom-crafted to fit over the portion of your tooth located above the gum line and are typically used to restore the shape, structure, and strength of damaged teeth. They can hold a broken tooth together, protect a tooth from harmful oral bacteria after you've had root canal therapy, or be placed over a tooth with a large filling in it to restore your bite strength.
What is the Difference Between Veneers and Crowns?
The primary difference between porcelain veneers and dental crowns is that veneers are not typically used to strengthen and protect teeth. They're used to conceal dental damage or severe discoloration to reveal a complete and straight smile. While they can improve your oral health by making it easier to remove plaque and food debris, they can't shield your teeth from harmful oral bacteria or hold a broken tooth together as a dental crown can. If you're looking to repair either one tooth or your whole mouth for a more aesthetically pleasing look, veneers would most likely be the choice for you.
Dental crowns are used in a variety of treatment plans to help protect and restore the function of a damaged tooth. After root canal therapy or if you've had a severe cavity, your dentist may recommend topping your tooth with a custom crown to protect it from further harm so you won't need to have it extracted. This restoration can also replace missing teeth by being retained by an implant, or hold a replacement tooth in place with a fixed bridge.
What is the Right Solution For Me?
The best way to learn whether veneers or dental crowns are right for your unique needs is to schedule a consultation with your dentist in North Raleigh. They can inspect your oral health and help you determine what option would be best for you. They'll also ask questions about the desires you'd like to achieve for your oral health and smile, and develop an individualized treatment plan to help you meet your goals.
About the Author
Dr. Philip Lisk is passionate about helping his patients meet their goals for their oral health and giving them a smile that they're proud of. That's why he offers a diverse menu of cosmetic dental treatments such as porcelain veneers, teeth whitening, and dental crowns. He is an active member of several professional organizations such as the American Academy of General Dentistry and the American Dental Association. For questions or to schedule a consultation for a cosmetic treatment, visit his website or call 919-870-6892.
Comments Off

on What's the Difference Between a Crown and Veneer?
No Comments
No comments yet.
RSS feed for comments on this post.
Sorry, the comment form is closed at this time.