November 8, 2017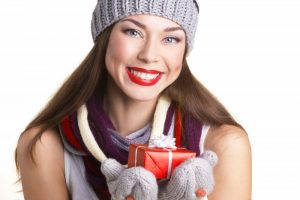 Whether you're trying to just change a few things about your smile or revamp all of your teeth, you need a cosmetic dentist you can trust.
To find the cosmetic dentist of your dreams, you may need to ask a few questions—not just to your potential dentist, but to yourself, too. After all, choosing to get cosmetic dentistry in North Raleigh is a big decision to make—but so worth it!
3 Things to Ask Yourself Before Getting Cosmetic Dentistry
What are my smile goals?
Before starting your search for the perfect cosmetic dentist, take time to ask yourself what your true smile goals are. Look at yourself in the mirror. Do you want a brighter smile? Are your teeth a bit too crowded for your liking? Or is it that chipped tooth that bogs down your confidence. Whatever it is, you should know why you want to correct it and be able to express those feelings to your cosmetic dentist.
Am I committed to great oral health?
Many patients want a gorgeous smile, but don't have the patience or consistency to maintain it. The bottom line is that if you don't put oral health above aesthetics, your smile will continue to decline no matter how many corrections you make.
Since you're considering investing in your teeth, it's time to commit to taking caring of them. Be sure to brush your teeth twice a day, floss, and even use an antimicrobial mouthwash to rid your mouth of excess bacteria. Plus, your dentist is always here to help you clean and maintain your natural smile and any dental work you may have completed.
What cosmetic services do I need?
After doing some research online, you should be able to narrow down your countless options online. But before you commit, visit the office's official website for a break down of their cosmetic services.
Look for the cosmetic tab and review the various services their practice offers. Most practices will offer specialized services that cater towards patient comfort during their treatment as well as specific cosmetic services to help you achieve your dream smile.
A few special services Include:
Sedation Dentistry
Advanced Dental Technology
Cosmetic Services Include:
Direct Bonding
Professional Teeth Whitening
Porcelain Veneers
Tooth-Colored Inlays and Onlays
Tooth-Colored Dental Crowns
Choosing Your Perfect Dentist in North Raleigh
When you finally decide to schedule your consultation, be sure to ask your dentist these questions, too:
What are some of the patient comforts offered furring the procedure or treatment?
What services best fit my cosmetic goals?
What experience does this office have handling my specific dental needs?
What is my recovery like and how long should my dental work last?
After having these questions addressed, a dental exam completed, and your goals identified, you can move forward with a custom cosmetic dental plan!
---
About Your Cosmetic Dentist
Dr. Philip Lisk is a well-known member of the community in Raleigh and takes pride in the dental care he provides all of his patients. Since opening his private practice, Dr. Lisk has helped countless patients reach their smile goals. You can be the next success story! Feel free to call us today.
Comments Off

on Questions You Should Ask About Cosmetic Dentistry in Raleigh
No Comments
No comments yet.
RSS feed for comments on this post.
Sorry, the comment form is closed at this time.