December 30, 2016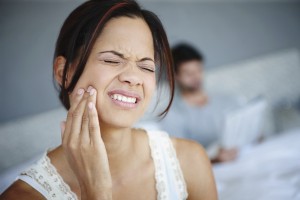 Dental crowns, bridges, prosthetic whats? It's not easy to keep your options in restorative dentistry straight. You know dental crowns repair or replace missing teeth, but what's the difference between that and a bridge? Your dentist explains bridges and dental crowns in North Raleigh in this week's blog post. Keep reading for more from Dr. Philip A. Lisk!
Dental Crowns Repair or Replace Teeth
The crown is a tooth-shaped covering that repairs a weak, worn, severely decayed, injured, or otherwise damaged tooth. Often called a cap, the dental crown can rescue a problem tooth from extraction, allowing you to retain as much of your natural smile as possible.
Some of the most common uses for a dental crown include:
Holding together parts of a broken tooth

Restoring strength to a weak or worn tooth

Repairing large spots of decay when there is not enough healthy tooth to place a filling

Making cosmetic improvements to flawed front teeth

As the final step in a

root canal
In addition to rescuing a natural tooth, the dental crown may also replace a single tooth without affecting the surrounding teeth with the help of a dental implant.
Dental Bridges Only Replace Missing Teeth
The dental bridge is a set of three or more dental crowns affixed together to replace one, two, or a succession of several teeth missing in a row. A traditional fixed bridge uses the two natural teeth surrounding the gap as anchors. A crown is secured to each anchor tooth, and the replacement crowns form a literal bridge over the gap in between. The fixed bridge is a permanent prosthetic that can only be removed by your dentist.
Some of the benefits of a fixed bridge include:
Restored ability to eat and speak properly.

Prevents the surrounding teeth from drifting out of place.

When necessary, all-ceramic bridges blend with surrounding teeth.
Dental implants can also retain a dental bridge for a sturdier replacement. We will discuss your eligibility for implant dentistry in y
Caring for Your Dental Crown or Bridge
While prosthetic teeth cannot develop cavities, the teeth surrounding your restoration can — and your gums are always vulnerable to infection. Enjoy a well-functioning crown or bridge for years to come by staying on top of your good dental hygiene habits. Make sure you continue to brush and floss regularly, brushing at least two times a day and flossing daily. You should keep up with your regularly-scheduled visits at our office, too. 
Dental crowns and bridges can last for many years with proper care and maintenance, but remember that no dental work will last forever. Be sure to notify us if you notice your crown breaks or becomes loose or uncomfortable, and we will continue to check in on your dental work in follow-up appointments.
Schedule an Appointment With Your North Raleigh Dentist Today!
Are you in need of a dental crown or bridge? Dr. Lisk performs expert restorations from the comfort of our North Raleigh office. Don't wait — request an appointment for high-quality restorative dental care today!
Comments Off

on The Difference Between Bridges & Dental Crowns in North Raleigh
No Comments
No comments yet.
RSS feed for comments on this post.
Sorry, the comment form is closed at this time.