September 15, 2019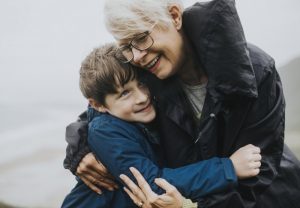 There are very few things less annoying and inconvenient than ill-fitting dentures. Every seven to 10 years, your restorations need to be replaced so they do their job properly. As time goes on, your mouth and facial structure will change due to factors like jawbone deterioration. When your oral tissues and bone aren't stimulated by the roots of your missing teeth, it can cause your dentures to become loose because the shape of your gums have changed. With dental implants in North Raleigh, you won't have to worry about noticing any of these five issues below.
Chips or Cracks
Dentures aren't indestructible, and when you're cleaning them they can be easy to drop or damage. Even if you put too much pressure on them, a tooth could break. Using a repair kit or trying to fix the issue yourself may seem like the right thing to do to avoid a trip to your dentist in North Raleigh, but that's not the case. If you notice chips, cracks, or fractures in your dentures, you'll need to get them repaired. These crevices and defects can collect harmful bacteria that can cause problems like gum disease.
Difficulty Chewing and Speaking
One of the reasons that you probably decided to get dentures in the first place was to restore your ability to chew and pronounce sounds more easily. If your restorations start to shift and slip in your mouth, it can make it difficult to do both of these tasks.
Discomfort
When you first get your dentures, you'll most likely go through an uncomfortable adjustment period while your mouth gets used to them. However, if you experience this further down the line, and notice soreness or that you have an uneven bite, don't hesitate to let your dentist know. General discomfort can be a sign of poor fit and result in additional pain if it's not addressed.
Oral Pressure Sores
When your dentures aren't well-fitted to your mouth, it can cause an uneven bite force distribution. That means that in areas of your mouth where more pressure is being placed on your gums, sores can begin to appear. This force should be evenly spread across your gums so there's no one area of your mouth that's working harder than the other. If you notice pressure sores developing, your dentures need to be readjusted.
Discoloration or Bad Odor
The best way to care for your dentures is according to your dentist's instructions. These will typically include brushing and rinsing your restorations daily, storing them in water overnight, and using a cleaning solution to sanitize them. Unfortunately, issues like discoloration happen naturally, but you can get them professionally cleaned and keep this from happening. If you notice a lingering smelly odor that won't go away, your dentures could have a fissure or crack that's collecting food debris and bacteria. In this case, you'll want to take them to your dentist to be inspected.
After trying dentures, if you've decided that they're not the right restorative option that's best suited for your lifestyle, ask your dentist about dental implants. These are implant-retained restorations that are the closest solution to replacing your natural teeth. You won't regret taking the time to learn more when you realize all the benefits they can offer!
About the Author
Dr. Philip Lisk understands the impact that missing teeth can have on his patients. That's why he offers advanced restorative procedures such as dental implants to improve their oral health and boost their confidence. He is an active member of several professional organizations, which allows him to keep up-to-date with the latest findings in the dental field. For questions or to schedule a consultation for dental implants, visit his website or call 919-870-6892.
Comments Off

on 5 Signs Your Dentures Don't Fit Properly
No Comments
No comments yet.
RSS feed for comments on this post.
Sorry, the comment form is closed at this time.