October 24, 2017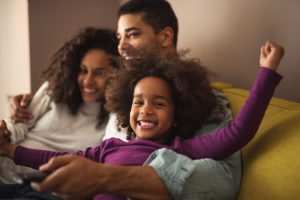 When it comes to dental insurance, wouldn't it be nice if you could say NO to restrictions, limitations, and costly surprises — while also saying YES to a beautiful and healthy smile (at a price you won't mind paying)?
Of course it would. And that's why your dentist in North Raleigh is pleased to be offering an in-office savings plan! You can have exceptional, friendly dental care for as low as $349 per year, and kids and families save even more. That's important savings on preventive dental care, especially — the stuff that keeps your smile clean and healthy for life.
It's Easy to Save on Comprehensive Dental Services
Dental insurance is often a headache, and for many families it comes at a cost that's just not in the budget. But a good dentist believes that finances shouldn't be a deal breaker for basic oral health — and that's why we're happy to offer patients our in-office membership plan.
In exchange for a low annual payment, you are eligible to receive a number of high quality services for free or at a discounted price.
The first family member pays $350, the second $300, and the third just $250 in exchange for the following services.
2 complete exams

with Dr. Lisk ($188 value)

1 emergency exam if needed ($82 value)

1 set of digital x-rays ($120 value)

2 cleanings ($267 value)

1 fluoride treatment ($42 value)
The total annual value of the in-office membership plan adds up to $699! You and your family members will also be eligible for a 15% discount on other in-office services, including fillings, extractions, crowns, and even whitening, dental implants, and more.
Importance of Preventive Care
The in-office membership plan includes all the basic preventive services that you need to smile healthily for life. As with most things related to your health, prevention is the key to enjoying lasting teeth and healthy gums.
Checkups and cleanings help us remove the plaque and tartar that cause cavities and gum disease as well as provide important educational tips to help you get a better clean at home. And when we can catch oral health issues early, we can provide the most conservative (and the most affordable) treatment possible.
It's recommended that patients of all ages visit the dentist every six months, but you may need to come in even more often if you are at a higher risk of getting gum disease or cavities. It's easy to fit these important visits into the budget when you are a member of the in-office savings plan, so don't wait to join and start saving!
About the Author
Dr. Philip A. Lisk is a trusted provider of comprehensive family dentistry for Raleigh and surrounding communities. If you are in this area and searching for a "dentist near me," you've found what you're looking for! Please do not hesitate to contact the office at 919-870-6892 to schedule an appointment.
Comments Off

on Your Dentist in North Raleigh Offers an In-Office Savings Plan
No Comments
No comments yet.
RSS feed for comments on this post.
Sorry, the comment form is closed at this time.