January 4, 2022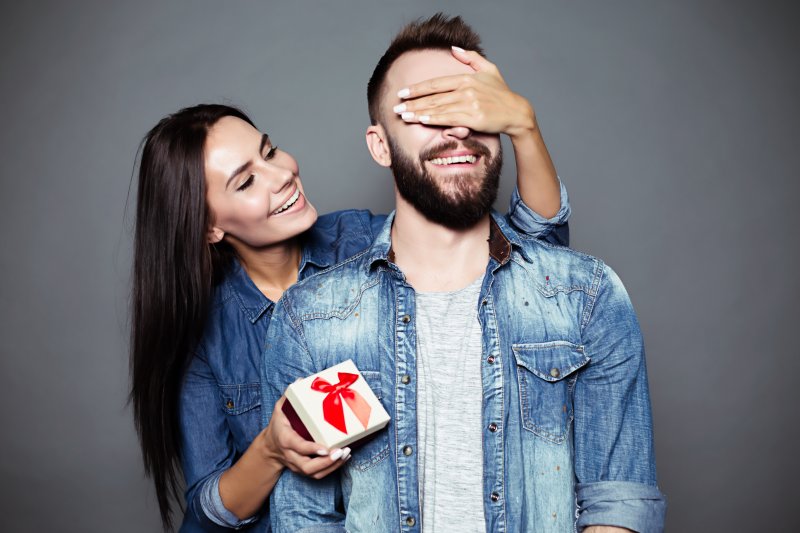 Millions of Americans suffer from obstructive sleep apnea (OSA). It's a common sleep disorder that causes breathing to repeatedly stop throughout the night. If left untreated, sleep apnea can cause both short-term and long-term complications. Luckily, continuous positive airway pressure (CPAP) therapy has proven to be the least invasive and most effective treatment for the sleep disorder. And if your partner uses, or could benefit from, CPAP therapy, we've got a list of gift ideas that would be a perfect addition to their life. Read on to learn how you can gift them a good night's rest on Valentine's Day.
Travel CPAP Machine
Does your partner travel across the country or overseas often? Since they're bouncing around from airport to airport, they likely need to use a CPAP machine while in flight. A travel CPAP machine is an excellent gift for a partner who's constantly on the go! The miniature machines deliver the same therapy as home units, except they're portable and lightweight.
Battery Packs
Many CPAP machines offer options to purchase integrated batteries that connect to the base to minimize bulk and maximize space. If you want to supplement those batteries or are looking for an alternative that'll work on nearly any machine, consider getting a stand-alone battery pack along with their corresponding cables.
CPAP Pillow
Since CPAP machines require that a mask be worn while sleeping, it can make sleeping with a pillow a challenge. If your partner is a side sleeper, they may not be able to sleep comfortably because their mask doesn't fit properly, or their exhale ports blow into fluffed-up pillows. That's where CPAP pillows come in to save the day! They're built with cutouts on the sides to make allowance for headgear and mask interfaces.
CPAP Tubing Sleeve
What kind of CPAP machine does your partner use or want? The latest models come with heated tubing, which helps with concerns about rainout (excess moisture collections inside the tubing and pooling into the mask). However, the older machines often don't come with this special tubing. So, if your partner wants an older model, you should consider purchasing a decorative tubing sleeve that can help insulate their tubing so they experience less rainout.
CPAP Sanitizer
Most CPAP parts are easy to clean and maintain. However, some people may have compromised immune systems or experience frequent head colds or infections during the winter months. A sanitizing machine is an excellent gift idea for cold and flu season! Not only does it clean the machine, but the ozone sanitizes it as well.
Are you unsure what to gift your partner for Valentine's Day? If they suffer from sleep apnea, the items above are excellent ideas that will help them enjoy a restful night!
About the Author
Dr. Philip A. Lisk has helped patients achieve their happiest, healthiest smiles for over 20 years now. Since earning his dental doctorate from the University of North Carolina School of Dentistry in Chapel Hill, he has undergone over 90 hours of continuing education in obstructive sleep apnea and oral appliance therapy. If your partner suffers from sleep apnea, Dr. Lisk can confirm a diagnosis and administer treatment as needed. Visit our website or call (919) 336-1548 to make an appointment today.
Comments Off

on Gift Your Partner a Good Night's Rest this Valentine's Day!
No Comments
No comments yet.
RSS feed for comments on this post.
Sorry, the comment form is closed at this time.