September 19, 2016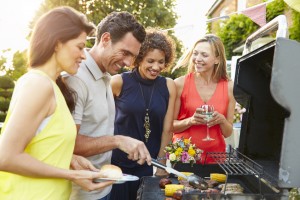 Many things tend to get into trouble when left alone. Children and pets are prime examples of this. You probably have that one friend who could always benefit from an extra pair of eyes. Another thing that can cause you trouble if left alone are your gums. So much emphasis is placed on teeth with dental care that we sometimes we forget the gums are right next to them. Gum disease is one of the leading causes of tooth loss. Many people do not realize they have it until it's at an advanced stage. What are some signs you should look for? If you have it, how can you get your gum disease in North Raleigh treated?
Possible Signs of Gum Disease
People feel pretty comfortable identifying issues with their teeth. Pain or obvious discoloration can be really obvious, and a person knows they need to take care of it. Gum disease, or periodontal disease, presents its own signs that you should consistently look for, just like with your teeth. Some of those signs are:
Redness or swelling in the gums
Consistent bleeding when brushing or flossing
A receding gum line that causes teeth to appear longer
A shift in how your bite comes together
Things such as inadequate brushing and flossing, genetics, tobacco use, or diabetes can cause a patient to present signs of gum disease. The pain doesn't have to overwhelming for there to be a possible periodontal issue. The slightest change in the look or feel of your gums could be a sign that you need to take action.
How to Care for Your Gum Disease
The best way to take care of your gums is through the prevention of gum disease in the first place. This can be accomplished by brushing and flossing consistently, as well as visiting the dentist on a regular basis. These regular check-ups are often when we can catch gum disease, and early detection is always best. When we catch it early, gum disease can be simply treated with more frequent cleanings at the dentist office as well as at home. Should the disease be more advanced, a special cleaning will need to be performed by Dr. Lisk. This involves a procedure called scaling and root planing, which involves cleaning the buildup of tartar and plaque from the gum line to prevent further irritation, and stop the progression of the disease.
Give Us A Call
A regimented home oral hygiene routine can do a lot of prevent gum disease, but it isn't always enough. A little help from Dr. Lisk and his team can go a long way in preventing and treating gum disease. If you are showing any of the signs listed above, please give us a call today so we can take care of you.
Comments Off

on How to Treat Your Gum Disease in North Raleigh
No Comments
No comments yet.
RSS feed for comments on this post.
Sorry, the comment form is closed at this time.