June 2, 2018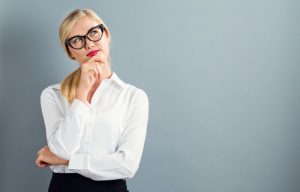 Is eating meals a difficult task every day? Do you feel self-conscious about your smile because of missing teeth or an ill-fitting denture? Does your face appear to sag or lose its youthful appearance because of missing teeth? If so, dental implants in North Raleigh may be the best solution for you!
Of course, you can't get dental implants from just any dentist. While they can be expensive, you truly get what you pay for when it comes to implants. To make the process easier, your dentist wanted to give a few facts on implants so you have clearer expectations.
An Important Note on Dental Implants
In the world of dentistry and tooth replacement, it's easy to get multiple options thrown at you. To start, it's important to distinguish the difference between dental implants and other replacement methods like dentures and bridges.
Dentures and dental bridges both work to rebuild your smile, make eating certain foods possible again, and prevent other teeth from shifting and influencing your bite. However, they only sit on top of the gums, therefore no stimulation is happening underneath them.
Dental implants are designed to go underneath the gums and replace the root that left with your tooth. Not only does this root create a more stable hold, but it also works to stimulate bone. This means your jaw will not shrink over time thanks to this more natural and permanent form of tooth replacement. No more worrying about loose or ill-fitting dentures.
How Do They Work?
Dental implants consist of three main components: the titanium post, the abutment, and the dental restoration. The implant is the metal post that's first placed and given time to integrate with your existing bone. Through this process, known as osseointegration, your implant will act just like your natural tooth did before, so you won't be able to tell the difference once the area is fully healed. The abutment acts as an attachment for your dental restoration. Thanks to the high-quality porcelain used to create the crown, no one will notice that you have implants.
Am I Eligible for Dental Implants in North Raleigh?
The most important factors to consider for eligibility are:
Gum health
Overall oral health
Bone density
Your gums need to be healthy to keep implants in placed, while bone density determines how well the osseointegration is during the healing process. Even if you don't have enough bone initially, your dentist on North Raleigh can recommend a bone graft. This treatment uses bone from another source to give your jawbone enough room for the implant to adhere to.
Furthermore, you'll have an in-depth consultation with your dentist before performing any step of the treatment. The last thing he wants is for you to undergo dental implant surgery only to have the implant fail.
Dental implants are worth it in the long run thanks to their durability, esthetic, reliability, and function. To learn more about the process and get a professional opinion of your case, schedule an appointment today!
About the Author
Dr. Philip A. Lisk offers patients a complimentary dental implant consultation in order to help them get more comfortable with the idea of replacing teeth through dental implants. To learn more about his expertise or simply get your questions answered, contact him through his website.
Comments Off

on How to Know if Dental Implants in North Raleigh Work for You
No Comments
No comments yet.
RSS feed for comments on this post.
Sorry, the comment form is closed at this time.