October 14, 2019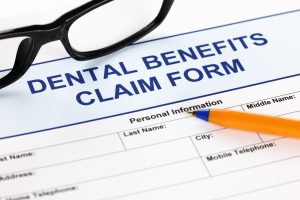 The last few weeks of the year are exciting as you shop for the perfect gifts and gather with loved ones over warm meals. The last thing on your mind is your oral health. If you've been delaying your routine dental visit or getting a treatment, you may want to put your dentist in North Raleigh at the top of your priority list. As the end of the year approaches, your dental insurance is about to expire. Don't miss the opportunity to start the year with a healthy smile without breaking the bank.

Why Do I Need to Visit My Dentist?
If you're like many people, you probably think you don't need to visit your dentist until after a problem develops, but this couldn't be further from the truth. Your toothbrush and floss aren't enough to keep your smile healthy. The American Dental Association recommends you visit your dentist at least twice a year for a cleaning and checkup. Regular care allows your dentist to prevent common issues from occurring in the first place, like tooth decay or gum disease.
If you've been skipping your appointments because you're concerned about a large bill, there's no need to worry. Although every policy differs, most insurance companies cover preventive services 100%. You can get the cleaning and checkup you need for minimal out-of-pocket expense to lower your overall dental costs. In fact, research shows every $1 spent on prevention can save $50 on restorative care.
How Can I Use My Dental Insurance?
Every month you pay premiums for your policy, which gives you access to affordable rates for the services your smile depends on. Besides prevention, you'll enjoy reduced rates for restorative care after paying your annual deductible. Everyone's coverage is different, but most insurance carriers cover 20% to 80% of restorative treatments until you reach your yearly limit, which is usually around $1,500.
Your insurance recommends you visit an in-network dentist to maximize the value of your policy because they have pre-negotiated rates. You can still visit any dentist who accepts your insurance, but you'll need to pay the difference between their fees and your insurance's allowable coverage.
Why Do I Need to Visit a Dentist Near Me Before the Year Ends?
Your dental insurance expires at the end of the calendar year. You're not reimbursed for your premiums or your deductible if you don't use all your coverage, and any unused portion of your benefits won't carry over into the new year for accumulation either. With less than 3% of Americans meeting or exceeding their annual limits, you likely still have coverage left that you're about to lose.
Although the next few weeks will be busy, take the time to use your remaining coverage. Schedule an appointment with your dentist to start the new year with a healthy smile.
About Dr. Philip A. Lisk
Dr. Philip A. Lisk provides high-quality dental care using the latest advancements in dentistry. He strives to keep his services affordable as an in-network dentist with many leading carriers, including Delta Dental, BlueCross BlueShield and Careington. He'll work on your behalf with your insurance company to reduce the amount you need to pay out-of-pocket. If you need an appointment before the year ends, contact our office today.
Comments Off

on Start the New Year with a Healthy Smile
No Comments
No comments yet.
RSS feed for comments on this post.
Sorry, the comment form is closed at this time.