June 13, 2023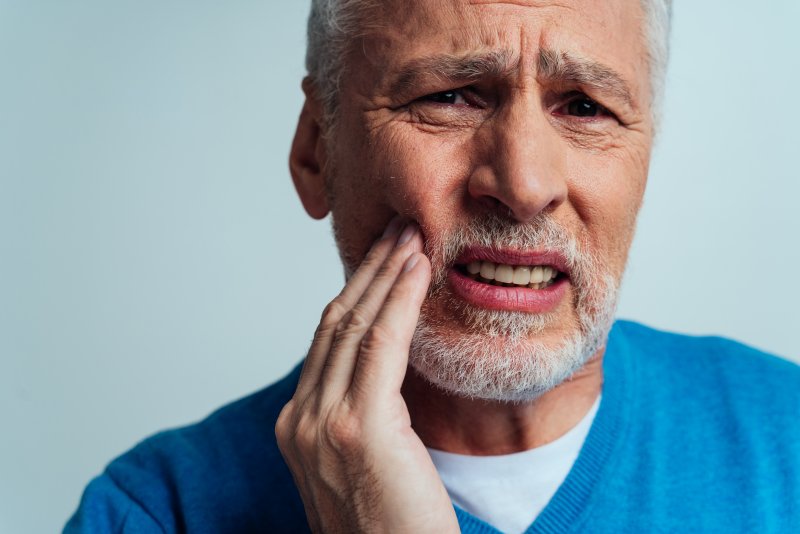 Do you have sore or swollen gums? If so, you're not alone. According to the CDC, nearly half (46%) of all adults 30 or older show signs of gum disease, so inflamed or painful gums are more common than you might think. There are many causes of gum irritation, but there are just as many ways to avoid gum injuries and better your oral health. Here's what you need to know about changing your habits to prevent gum irritation.
What Can Cause Gum Irritation?
In order to keep from damaging your gums, you should change these four habits:
Not Exercising Caution When Eating – Crunchy or hard foods such as chips or candy can scrape against your gums while you're eating. Consider nutrient-dense crunchy foods such as celery or carrots for that same satisfaction but with additional health benefits!
Overly-aggressive Brushing – You might think you're cleaning extra well, but aggressive brushing actually harms your gums and can cause infection. Gentle pressure and short, precise strokes are most effective to clean your teeth.
Improper Flossing – Floss with a gentle approach, slowly moving back and forth, up and down, and then side to side, or consider using a water flosser.
Home Whitening – Over-the-counter whitening strips and trays are not custom-fit to your mouth and will allow peroxide to touch your gums and cause irritation. A dental professional can help you get that bright smile without irritating your gums.
How Do You Treat Inflamed Gums?
If your gum pain is caused by one of the four reasons above, there are some home remedies that can relieve your irritation. Over-the-counter painkillers, hot or cold compresses, drinking lots of water, warm salt water rinses, or topical gels can alleviate your discomfort. Other home remedies for gum irritation include working on a gentler oral hygiene routine or using anti-gingivitis or gum care toothpastes.
If you have significant or persistent gum damage, making an appointment with your dentist can help you determine if it's a sign of a different health condition or what the best course of treatment is for your oral health. Medicated toothpaste or mouthwash, antibiotics, or scaling and root planing might be a viable solution for protecting your gums.
Improving your gum health doesn't have to be a challenge, and soon you'll have that signature smile back.
About the Author
Dr. Philip A. Lisk has been serving the North Raleigh community for over 20 years and is involved in a number of dental organizations such as the American Dental Association and the North Carolina Dental Society. If you have any questions about gum irritation, you can reach him through his website or call (919) 870-6892.
Comments Off

on 4 Habits That Could Be Causing Your Gum Irritation
No Comments
No comments yet.
RSS feed for comments on this post.
Sorry, the comment form is closed at this time.