January 9, 2017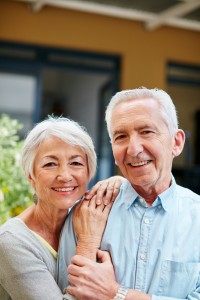 Every year, more and more Baby Boomers become senior citizens. As this segment of the population ages, the range of health is noticeable—some 95-year-olds look and feel 65, and some 65-year-olds look and feel 95. One thing all seniors can do to better ensure their well being and possibly their longevity, too, is take good care of their teeth. There's a lot to be done to help seniors avoid tooth loss and dental disease. Read on to learn about what North Raleigh dentist Dr. Lisk recommends.
Oral Hygiene
Nothing beats daily brushing and flossing. However, these practices may become more difficult as a person ages. Arthritis and other issues involving manual dexterity can make holding a toothbrush challenging. If you use a manual toothbrush, try switching to an electric or battery-powered. Floss holders are available, too. Both of these can make daily oral hygiene easier and more comfortable.
Dry Mouth
Many seniors must take a number of different medications for their general health. Did you know that dry mouth is a side affect of more than 500 medications? Dry mouth is a result of insufficient saliva production, and it is not only uncomfortable but also makes other problems more likely. People with dry mouth often experience more trouble swallowing and bad breath. Furthermore, dry mouth increases your risk of oral infection. To combat dry mouth, try:
Sipping water throughout the day
Chewing sugar-free gum
Sucking on sugar-free candy
Using a moisturizing mouth rinse
Avoid caffeine and alcohol
If your mouth still feels dry, schedule an appointment with Dr. Lisk.
Periodontal Disease
Your teeth are only as strong as the gums that support them. Therefore, the health of your smile depends on the condition of your gums. Periodontal or gum disease is a particular problem for aging adults. In fact, gum disease is the leading cause of tooth loss among adults in the United States. Therefore, avoiding gum disease is imperative if you want to avoid tooth loss.
When you brush, hold your toothbrush at a 45-degree angle toward your teeth and gums. This allows you to clean the surfaces of your teeth as well as along the gum line where plaque can accumulate. Plaque is the precursor to gum disease. If not removed daily, then the bacteria that hide in plaque can begin to destroy gum tissue. Flossing is just as important as brushing, because it removes plaque from between your teeth.
Call Your North Raleigh Dentist Today
Regular dental checkups are important. These six-month visits allow Dr. Lisk and his team to closely monitor the condition of your teeth and gums. If you need to see the dentist in North Raleigh, contact our office today because a smile is beautiful at any age!
Comments Off

on North Raleigh Dentist Dr. Lisk Offers Tips on Caring for Aging Teeth
No Comments
No comments yet.
RSS feed for comments on this post.
Sorry, the comment form is closed at this time.