May 15, 2019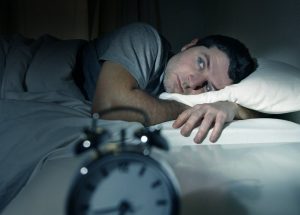 Are you finding yourself exhausted during the day? Maybe you're waking up in the morning with horrible headaches? Or what about the irritability you've started noticing more and more? All of these are common symptoms of sleep apnea, a condition that affects millions of people in the United States. If you think you may be suffering but don't know where to start, here are some of the most frequently asked questions about sleep apnea therapy in North Raleigh.
What is Sleep Apnea?
If you stop breathing for 10 seconds or more while asleep, you have apnea. The most common form is obstructive sleep apnea (OSA), which causes the tongue and lower jaw to collapse and block your airway. This keeps air from reaching your lungs while you sleep. With OSA, people can stop breathing once or hundreds of times each night, and it can lead to serious health-related problems like heart attack, stroke, poor brain function, and even death.
What Are Some of the Risk Factors?
If you are concerned you may be experiencing sleep apnea but do not know the risk factors associated with the condition, they include:
Obesity
Heavy alcohol and tobacco use
Chronic nasal congestion
Large neck circumference
High blood pressure
What Are the Symptoms Associated with Sleep Apnea?
Not all symptoms are easily spotted. Oftentimes, if you do not have a partner, you may not realize you have sleep apnea for many years. Snoring and stopped breathing are the most common symptoms, but there are other ways to tell if you are suffering from sleep apnea, which include:
Daytime fatigue
Morning headaches
Dry or sore throat
Forgetfulness
Irritability
Loss of libido
How is it Diagnosed?
If you believe you might have sleep apnea, it's important to talk to your dentist in North Raleigh as soon as possible. The first step to determining whether you have sleep apnea or not is to conduct a sleep study. You'll need to spend the night at a local clinic and will require you to be hooked up to monitors that will put out information about your sleeping patterns. If you'd rather not visit the sleep clinic, you might be able to have a sleep study conducted at home with equipment provided to you.
Once your doctor receives the results, he will determine which method of treatment is right for you.
How Can Sleep Apnea be Treated?
There are many ways to treat sleep apnea with one of the most common being a CPAP machine. A continuous positive airway pressure (CPAP) requires you to wear a face mask that is connected to a machine that forces air into your throat. This keeps your airway open and prevents stopped breathing throughout the night. The problem for many people is that when it comes to wearing a CPAP, it can be extremely uncomfortable, and the bulky machine can be difficult to maneuver.
The good news is that more and more dentists are offering an alternative: oral appliance therapy. These small, compact, removable oral devices are comfortable to wear. Also known as a "snore guard," it repositions your jaw and tongue, preventing them from collapsing and blocking your airway. The benefits of this type of device include:
Better rest with the first night of use
It is silent
It's small and portable, so you can take it when you are out of town
Greater comfort
If you think you might suffer from sleep apnea, don't continue to try and function on limited rest. Talk to your dentist about having a sleep study conducted and find out which treatment method is right for you.
About the Practice
Dr. Philip Lisk earned a Bachelor of Science in Zoology from North Carolina State University before earning a Doctor of Dental Surgery from the University of North Carolina School of Dentistry in Chapel Hill. Dr. Lisk and his team are trained to help you with your dental needs, including sleep apnea. Offering treatment with the help of oral appliance therapy, he can help you get the rest you need and deserve. To learn more, contact us at (919) 870-6892.
Comments Off

on 5 Frequently Asked Questions About Sleep Apnea Therapy in North Raleigh
No Comments
No comments yet.
RSS feed for comments on this post.
Sorry, the comment form is closed at this time.