June 29, 2020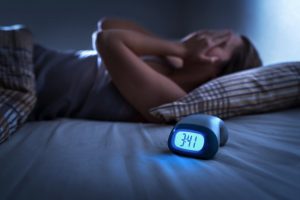 Sleep apnea can have more of an impact on your life than you realize. Obviously, the frequent interruptions in your breathing can eventually lead to severe health consequences, and the lack of quality sleep can very easily lead to you feeling groggy throughout the day. But some symptoms might be more subtle; if you haven't been having many dreams lately or have been suffering from particularly intense nightmares, you might be surprised to learn that sleep apnea is to blame! Read on to learn why sleep apnea therapy in Raleigh may be the key to enjoying peaceful dreams again.
What is the Link Between Sleep Apnea and Dreaming?
Normally, about 70 percent of people without sleep apnea remember their dreams, while only 43 percent of those with the disorder do so. This is largely thought to be because sleep apnea tends to interrupt REM sleep. This is the stage of the sleep cycle where dreaming typically occurs, and it plays an important role in helping you form long-term memories. Because sleep apnea regularly forces you to wake up for air, it can often prevent you from reaching REM sleep at all. In other words, you'll stop being able to remember your dreams simply because you won't be having any.
Furthermore, people with sleep apnea are more prone to having nightmares. This is likely due to the suffocation that naturally occurs when the airway is repeatedly blocked. While the lack of oxygen will normally cause you to wake up for air, the stress it causes can also be incorporated into your dreams. In general, the more severe your sleep apnea is, the more disturbing your dreams seem to be.
Regularly experiencing intense nightmares can lead to anxiety and depression during the day, which compounds the mental and physical issues that sleep apnea can cause by itself. It is therefore in your best interest to have sleep apnea treated as soon as possible so that you can get a restful night's sleep again.
What Can You Do About Sleep Apnea?
First, a sleep study should be performed so that a proper diagnosis can be made. The study will measure your breathing patterns, heart rate, and other vital signs in order to pinpoint the nature of your sleep disorder. Once sleep apnea has been identified, you can ask a dentist in North Raleigh about treatment. CPAP therapy is a common solution, but for those that can't tolerate the noisy, bulky machine, oral appliances should be strongly considered.
If you're frequently disturbed by your dreams – or a lack thereof – it usually pays to be proactive. Get in touch with a sleep expert as soon as you can so that you can protect your body and mind from the long-term damage that sleep apnea can cause.
About the Author
Dr. Philip A. Lisk has been in private practice as a general dentist in the North Raleigh area ever since he earned his Doctor of Dental Surgery in 1997. His practice utilizes state-of-the-art technology to provide you with the best possible care while also creating a welcoming, homey atmosphere that you can look forward to visiting. If you think you might need an oral appliance to treat sleep apnea, get in touch with Dr. Lisk through his website or by calling (919) 870-6892.
Comments Off

on What Happens to Your Dreams When You Have Sleep Apnea?
No Comments
No comments yet.
RSS feed for comments on this post.
Sorry, the comment form is closed at this time.