August 11, 2023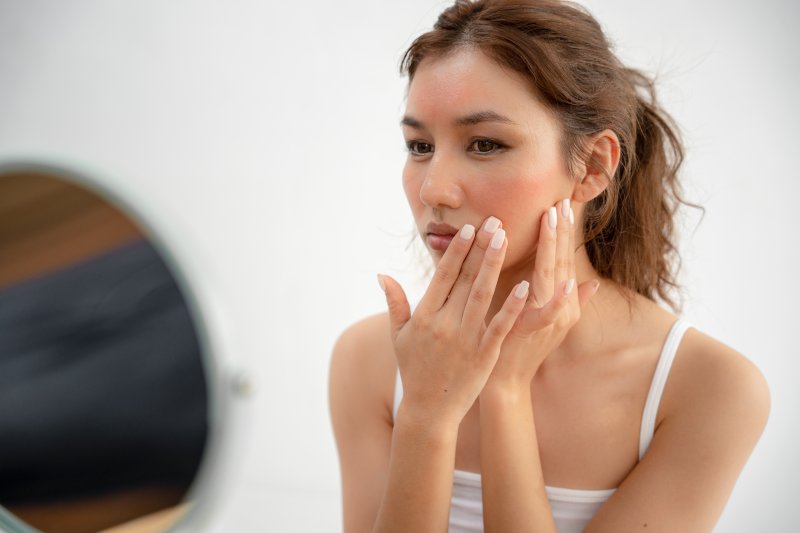 Dental implants are considered the single best way to replace missing teeth, but they require that the mouth be adequately mature to be placed properly. While missing teeth can be especially devastating for a teenager, dental implants are probably not the best way to restore them. Here's why teenagers don't generally make good implant candidates and why waiting a few years might be favorable.
Why Do Teenagers Not Make Good Dental Implant Candidates?
A dental implant depends on a titanium post fusing with the jawbone through the natural process of osseointegration. This works in a mature jaw because the bone will not expand any further, which could displace the rod and cause the implant to fail. The bodies of teenagers are still growing and developing, so their jawbones usually cannot provide the solid foundation a dental implant needs.
How Old Does a Person Need to Be for Dental Implants?
The age at which one can receive dental implants varies from person to person since everyone grows and develops at different rates. Some people might need to wait until they are twenty-one. Girls can sometimes be ready for dental implants at age fourteen, but boys might be ready when they are closer to eighteen. Since the lower and upper jaws grow at different rates, a teen might be ready for an implant in the upper jaw before the lower jaw can handle one. The only way to determine that the time is right is for a dentist to perform an exam, which will help them make a recommendation based on a teen's individual situation.
What Are Some Alternatives for Teens?
There are restoration options that can fill in for a teen's missing tooth until they are ready for dental implants. A removable partial denture can provide an artificial tooth for the gap after snapping into place using tiny clasps attached to the natural teeth, resulting in a real-looking smile. A partial denture will need to be removed for regular oral hygiene.
Another option is a bonded bridge, a resin or porcelain tooth that replaces a missing one after being attached to the two teeth next to the gap. These do not need to be removed for hygiene, so teens only have to worry about brushing, flossing, and using mouthwash as if they had a mouth full of natural teeth. The one major drawback to getting a bonded bridge is that it involves removing healthy tooth structure so the restoration can be locked in place.
While tooth loss is not a favorable situation for a teen, it is not the end of the world. There are solutions that can provide a believable tooth restoration until the young patient is ready for dental implants. That's something to keep smiling about.
About the Author
Dr. Philip A. Lisk earned his dental doctorate at the University of North Carolina School of Dentistry in Chapel Hill in 1997. He has since pursued continued education through the world-renowned Dawson Academy and the Dawson Center for Advanced Dental Study. His practice in Raleigh, NC, provides preventive, restorative, cosmetic, and emergency dentistry in addition to dental implant treatments. If you are curious about restoring your teen's missing teeth, contact his office online or dial (919) 870-6892.
Comments Off

on Are Teenagers Good Dental Implant Candidates?
No Comments
No comments yet.
RSS feed for comments on this post.
Sorry, the comment form is closed at this time.