July 2, 2022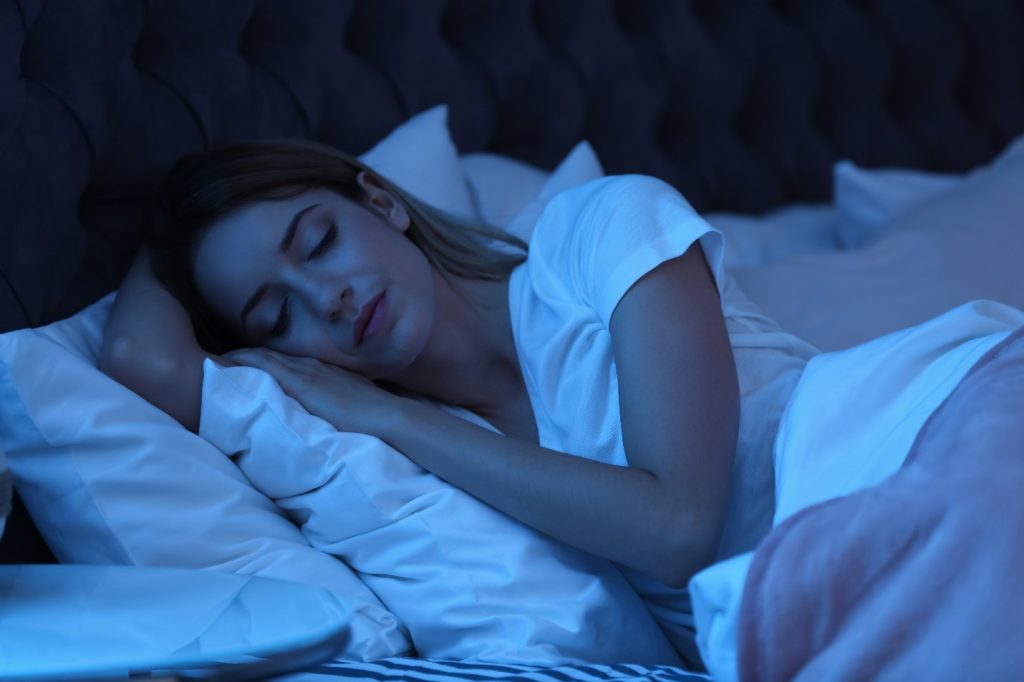 What's on your to-do list this summer? Are you ready to hit the road for a family vacation? How about a trip down to the beach for some fun in the sun? Or maybe you're planning to kick back, relax, and spend your days catching up on some much-needed rest! But every night, millions of people miss out on countless hours of sleep due to conditions like sleep apnea. However, there are also many other factors that can contribute to sleep loss, including things that are specific to the summertime! Here's more from your sleep dentist in North Raleigh about what can affect your sleep during the summer and some tips to help you get back to bed.
What Can Affect the Quality of My Sleep During the Summertime?
There are actually quite a few things that can influence your sleep that are associated with the summer months. Aside from sleep apnea (which can occur year-round), there are many potential reasons for summer sleep disruption including:
Warmer temperatures, both indoors and outdoors.
Seasonal allergies or pet dandruff.
Longer days and more daylight entering your bedroom.
Eating later in the day.
Sleeping materials that aren't breathable or comfortable.
Summer vacation, jet lag, or other plans that disrupt your sleep schedule.
How Can I Get a Better Summer Night's Sleep?
You're not going to have a very fun summer if you feel sleepy and groggy all the time due to lack of sleep! Plus, denying your body the rest it needs can lead to some serious health concerns including fatigue, stress, hypertension, heart disease, and even diabetes in some cases. But fortunately, there are a few things you can do yourself to ensure a better night's sleep during the summertime:
Establish a bedtime routine – Try to go to bed around the same time every night and limit the number of distractions that occur around this time.
Keep your body cool – Heat and high humidity can make trying to sleep quite miserable! If your bedroom doesn't have air conditioning, use a fan to keep cool air circulating.
Sleep on breathable materials – Consider sheets and pillows that are made of natural fibers. Also consider sleeping with your feet outside of the covers.
Avoid late-night snacking, drinking, and smoking – Everything that you consume throughout the day influences your sleep and can keep you up at night, including food, beverages, and even cigarettes!
Seek treatment for your sleep apnea – If you're able to receive a sleep test and are diagnosed with sleep apnea, treatment options include things like oral appliances and CPAP machines.
Knowing what can influence and affect your ability to fall asleep is important, especially during the summertime. Talk with your sleep dentist to see if you're eligible for sleep apnea treatment and follow the rest of these tips to ensure that you're getting quality rest all summer long.
About the Author
Dr. Philip A. Lisk has proudly served patients and families in the North Raleigh area for over 20 years! Dr. Lisk received his dental doctorate from the University of North Carolina School of Dentistry in Chapel Hill. He is also a member off several professional organizations including the American Dental Association, the North Carolina Dental Association, and the American Academy of Dental Sleep Medicine. If you have any questions about the article or would like to schedule a visit, feel free to contact Dr. Lisk through his website or by phone: (919) 870-6892.
Comments Off

on Helpful Tips for Sleeping Better During the Summertime
No Comments
No comments yet.
RSS feed for comments on this post.
Sorry, the comment form is closed at this time.