July 23, 2021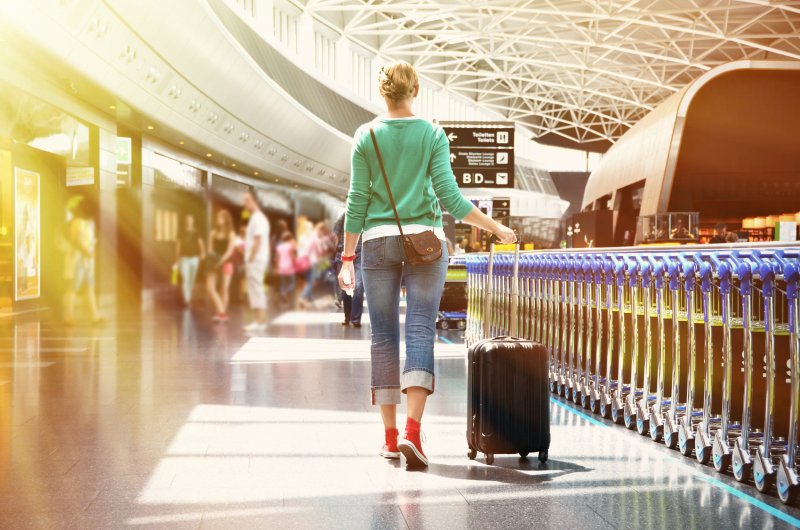 Are you looking forward to your next vacation? No doubt, you are excited about breaking out of your normal routine for a while. But you might be concerned about getting enough rest while you are away from home, especially if you have sleep apnea. Below, you will find three practical tips for traveling with sleep apnea that will help you rest easy no matter where you are.
Bring Your Treatment with You
It is important that you do not forgo treatment while you are traveling. Doing so could rob you of rest and cause you to snore (which can be a big problem if you will be sharing a hotel room with family members). Fortunately, bringing your sleep apnea gear with you shouldn't be too difficult.
The majority of airlines have no problem with allowing you to carry a CPAP machine onboard. However, you should still check your airline's regulations before you buy your ticket. If you are traveling overseas, be sure to find out whether you will need an adapter for your machine to work.
Traveling with a custom oral appliance may be a bit simpler. You can tuck it in its case and stow it in your carry-on luggage. It won't take up much space, and you won't have to worry about bringing any extra accessories, such as an adaptor or specialized cleaning equipment.
Make Time for Rest
Did you know that being extra tired can worsen your sleep apnea symptoms? When you are exhausted, your body may want to spend more time in the deeper stages of sleep, which means that you will be more relaxed. That relaxation may cause the muscles in the throat to collapse, leading to airway blockages.
You can avoid this problem by planning enough time for rest during your trip. For example, if you are traveling more than a few time zones away, you should have a day at the beginning and after the end of the trip where you can get some extra rest. Planning some downtime during your vacation is also a good idea.
Bring Your Own Pillow
You never know what kind of pillow may be provided to you when you travel. Bringing your own pillow can ensure that you can comfortably sleep in a position that helps you control your sleep apnea symptoms. If your luggage doesn't have room for your regular pillow, you might be able to pack a small travel pillow instead.
Traveling with sleep apnea doesn't have to be difficult or complicated. The above tips can help you enjoy restful shuteye wherever you happen to be.
Meet the Practice
Dr. Philip A. Lisk is a general dentist with more than 20 years of experience. He has completed more than 90 hours of advanced education in obstructive sleep apnea and oral appliance therapy, and he is a member of the American Academy of Dental Sleep Medicine. If you have questions about sleep apnea therapy in Raleigh, he would be happy to speak with you. Contact our practice at 919-870-6892.
Comments Off

on 3 Tips for Traveling with Sleep Apnea
No Comments
No comments yet.
RSS feed for comments on this post.
Sorry, the comment form is closed at this time.