October 13, 2023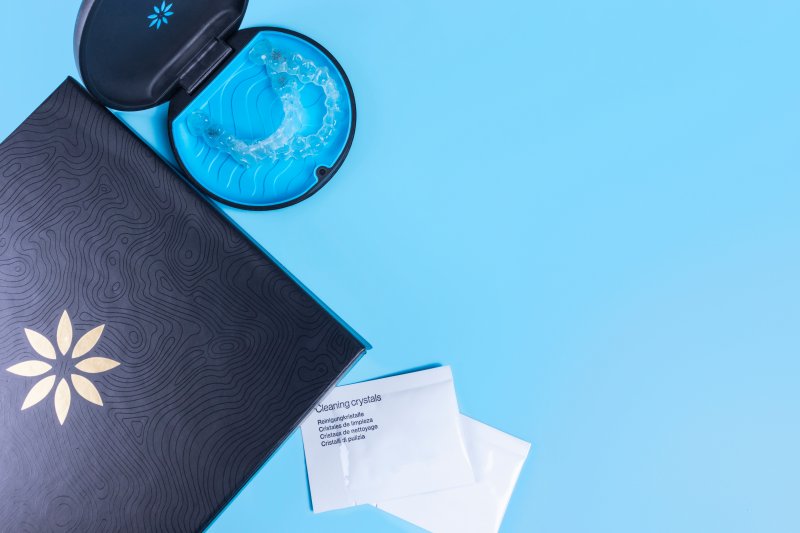 Invisalign offers a discreet and comfortable alternative to traditional braces. If you're considering Invisalign or are in the middle of your treatment, you likely have some burning questions.
If you want to see the top 10 frequently asked questions about Invisalign and get the answers you need, continue reading.
1. What Is Invisalign?
Invisalign is an orthodontic treatment that uses a series of clear, removable aligners to gradually straighten teeth. These aligners are custom-made for each patient and are virtually invisible when worn.
2. What is Invisalign Treatment Like?
Invisalign treatment involves a series of aligners that are switched out about every two weeks. Each aligner set gently shifts your teeth into the desired position. The process is personalized, efficient, and more flexible than traditional braces.
3. Is Invisalign Treatment Painful?
Most patients report minimal discomfort during Invisalign treatment. While you may experience some pressure or mild soreness when transitioning to a new set of aligners, it is generally less painful than traditional braces.
4. How Long Do I Have to Wear My Invisalign Aligners?
20 to 22 hours per day. The duration of Invisalign treatment varies based on individual needs, but the average treatment time is around 12 to 18 months. Your orthodontist will provide a more exact estimate after assessing your specific case.
5. I'm Having Trouble Removing the Aligners, What Can Help?
Removing aligners may be challenging initially, but using an aligner removal tool or using your finger to pull it from the back side of the rear molar can help. Over time, you'll find the best way for you.
6. Why Are My Invisalign Aligners Turning Yellow?
Invisalign aligners can stain due to drinks with pigments (coffee, tea) or smoking. Regular cleaning with mild toothpaste and gentle brushing can help prevent and remove discoloration.
7. My Aligners Are Cutting My Lips and Gums, What Can I Do to Stop It?
Smooth any rough edges on your aligners with a soft nail file, and make sure you're placing them correctly. Don't cut them! If the issue persists, consult your orthodontist for adjustments.
8. How Noticeable Is Invisalign?
Invisalign aligners are designed to be hard to see. While they may be visible up close, they are far less noticeable than traditional braces, making them an excellent choice for those who don't want "metal mouth."
9. Will Invisalign Aligners Affect My Speech?
Some patients may experience a temporary adjustment period where they may notice slight changes in speech. However, most people adapt quickly, and any speech impediments are brief.
10. Is There BPA in Invisalign Aligners?
No, Invisalign aligners do not contain Bisphenol-A (BPA). They are crafted from a medical-grade, thermoplastic material called SmartTrack which is both safe and durable.
Knowing what you're agreeing to when you start a long-term treatment is important for success. If you have further questions or are considering Invisalign for misaligned teeth, talk with your dentist for guidance tailored to your specific needs.
About the Author
Dr. Philip A. Lisk has been a dentist for over 20 years. His favorite part of his job is still working with patients and seeing the smiles on their faces when they get results. Dr. Lisk pursued his dental doctorate at the University of North Carolina School of Dentistry in Chapel Hill. Since then, he has been expanding his skillset to serve his patients better through the world-renowned Dawson Academy and the Dawson Center for Advanced Dental Study. To schedule an Invisalign consultation at Philip A Lisk, DDS, call (919) 870-6892 or visit the website to learn more.
Comments Off

on Questions About Invisalign? Here are the Top 10 FAQs and Their Answers
No Comments
No comments yet.
RSS feed for comments on this post.
Sorry, the comment form is closed at this time.