October 19, 2022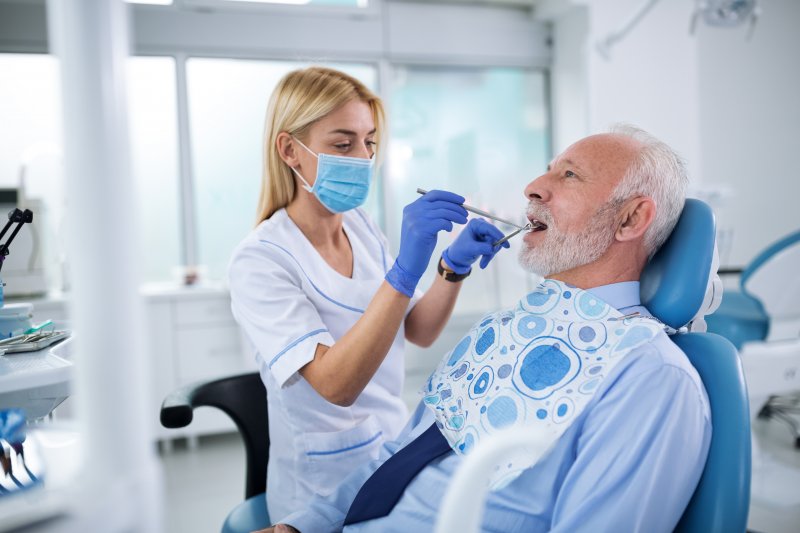 As you enter your twilight years, you often start to age out of certain things. You may not be able to move as fast, or perhaps your body heals less quickly. Naturally, then, you might assume you're (or soon will be) too old for cosmetic dentistry. The truth, however, is quite the opposite: there's no upper age limit for the field's services. In fact, your cosmetic dentist in Raleigh can even prove it. Read on to learn why aesthetic dental work is for adults of all ages and three senior-approved examples of it.
Cosmetic Dentistry Has No Upper Age Limit
Thankfully, you'll never get too old for cosmetic dentistry. Whether you qualify for treatment has less to do with age and more to do with your oral health.
Of course, older patients are likely to have dental problems that are structural as well as cosmetic. Therefore, your cosmetic dentist will want to treat the former before fixing the latter. Once these other problems are solved, though, you're free to get any cosmetic service — whether you're thirty-five or ninety-five!
Senior-Approved Cosmetic Dental Services
As for treatments that seniors might like, some common ones include the following:
Teeth Whitening
As you get older, your teeth naturally wear and stain. However, a cosmetic dentist can address that issue with teeth whitening.
Teeth whitening can bleach enamel two to five shades whiter in less than an hour. All your dentist has to do is apply a special gel to your pearly whites. From there, an LED accelerating light activates the bleaching material.
Porcelain Veneers
Another part of aging is suffering from several smile flaws at once. In particular, your teeth might stain, chip, fracture, and misalign. It's fortunate, then, that porcelain veneers can handle all such issues.
You see, veneers are thin porcelain layers that dentists apply to the fronts of teeth. As such, they can hide all kinds of tooth problems. Better yet, their durability and stain resistance means they can last for many years!
Metal-Free Restorations
As an older patient, you might know about gold and silver restorations. Thankfully, though, today you can switch these out for non-metal ones.
Today's metal-free restorations include crowns, fillings, and bridges made of pretty ceramic. As such, these newer prosthetics can both protect your teeth and give you a lifelike smile.
No matter how old you are, your cosmetic dentist in Raleigh can help your teeth. That said, talk to them about possible treatment soon.
About the Author
Dr. Philip A. Lisk has been practicing dentistry in North Raleigh, NC, for over twenty years. Since earning his DDS from UNC-Chapel Hill's School of Dentistry, he's consistently pursued continuing education and an expanded skill set for the sake of his patients. He is well-versed in preventive, cosmetic, and restorative dentistry, including emergency dental services. Dr. Lisk currently practices at his self-titled clinic and can be reached at his website or by phone at (919)-870-6892.
Comments Off

on Just How Old is Too Old for Cosmetic Dentistry?
No Comments
No comments yet.
RSS feed for comments on this post.
Sorry, the comment form is closed at this time.